CHRISTIAN GROUP WANTS DANCEHALL ARTISTES TO BE BANNED FROM RADIO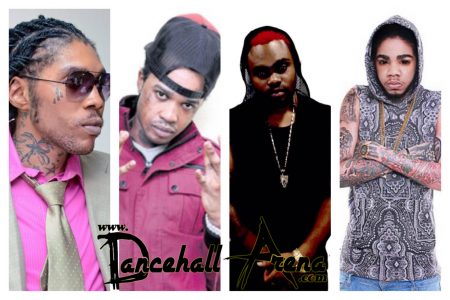 Dancehall artistes seem to always come under fire from Christian Groups. The latest group to lash out on dancehall artistes are The Youth Of Jehova, Christian Group. They have reached out to the Broadcasting Commission in Jamaica to get several dancehall artistes Banned from Radio. The Youth Of Jehova, Christian Group has made it clear that they do not support the movement of dancehall artistes as they expose a level of vulgarity, Gang Membership, P**n and Polygamy.

The letter goes on to state that Vybz Kartel and other dancehall artistes, including Alkaline, Tommy Lee and Rickey Teetz , play an important part in the deterioration of the society's moral standings. Not only is the group asking that the artiste's limit there lyric but also cancel the formation of there new image, but they are also calling on the Minister of Entertainment to act on getting local radio stations to stop playing the artiste's music.