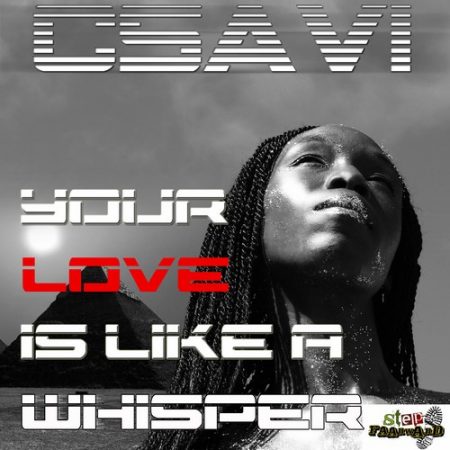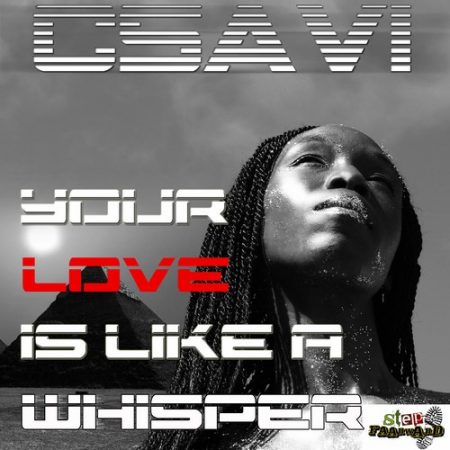 Title: Your Love Is Like A Whisper
Artist: Csavi
Genre: Lovers Rock/Reggae/Ruba Dub
Riddim: Beam Down Riddim
Producer: Dukie Dread (Step Faaward Music)
Photographer: Susan Moir Mackay
Label: Csavi Entertainment, Step Faaward Music
Your Love Is Like A Whisper
It's always refreshing to hear new sounds, new vibes, new energy, especially when all of these and more are expressed from a soothing refreshing voice of a creative artist. Singer, songwriter, producer, performer Csavi has continued to give the music world heart felt empowering music with her strong belief that through music you can heal the world and change lives.
Her path has led her to a friendship and partnership of one of the greatest dj's, promoters and producers Dukie Dread of Step Faaward Music based in the United Kingdom. After hearing continuous refreshing music from Csavi, he knew that his musical compositions would be perfect for a great collaboration. The Beam Down Riddim produced by Dukie Dread compliments Csavi's sound, creativeness, thoughts, heart and vision, which helped birthed yet another hot, soothing record entitled "Your Love Is Like A Whisper".
Her new single will take you on a journey that your heart, mind and soul will forever embark on discovering new levels of love. Ladies and Gentleman, Csavi Entertainment, Dukie Dread and the Step Faarward Music Crew presents to you, Csavi and her new single "Your Love Is Like A Whisper".
You can listen to Csavi's hot new record on www.reggaewave.net, www.reggaestorm.co.uk or by requesting it on your local radio station. Your Love Is Like Whisper can be purchased on iTunes, Amazon, Spotify and other digital distribution outlets. Here is the link to download "Your Love Is Like A Whisper"