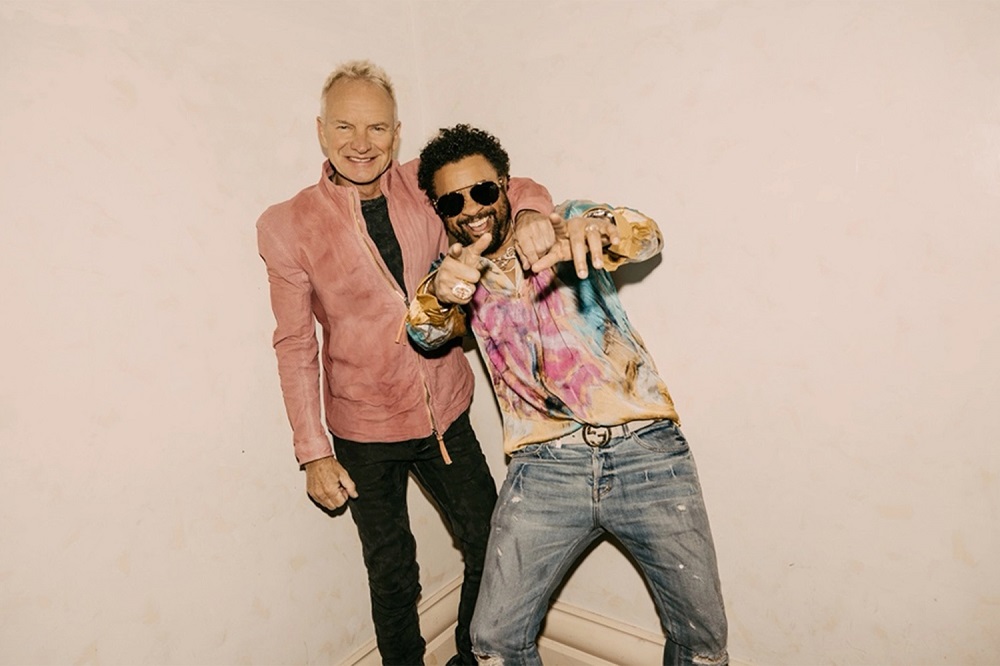 "One Fine Day Music Festival 2023: Shaggy and Sting Headline with Grammy-Winning Artists – Tickets on Sale May 19th"
Grammy Award-winning singer Shaggy and English musician Sting are teaming up to host and headline the highly anticipated One Fine Day music festival, taking place at the Mann Centre on September 9, 2023. This star-studded event will feature a lineup of renowned artists, including Grammy winner Koffee, Thundercat, Tank and the Bangas, G.Love & Special Sauce, Kes, Flor de Toloache, and Giordana Angi.
The festival will utilize both the TD Pavilion and the Skyline Stage at Fairmount Park's outdoor music venue, providing a vibrant and immersive experience for attendees. General ticket sales for this not-to-be-missed event will go live tomorrow, May 19.
Shaggy expressed his excitement about collaborating with Sting, emphasizing their unique blend of musical styles and cultural backgrounds. He described Sting as a catalyst for musical curiosity, and their collaboration as an opportunity to merge their individual tastes and create something truly exceptional.
View this post on Instagram
Sting echoed these sentiments, highlighting the duo's creative synergy and their successful track record with previous projects. Referencing their album "44/876" and their reggae-style Frank Sinatra covers, Sting expressed his enthusiasm for embarking on a day of hits and musical adventures in one of their favorite cities.
The concept for their collaboration album, "Come Fly Wid Mi," originated during a boat trip in Oslo, where Shaggy joined Sting in singing Frank Sinatra's greatest hits. Inspired by Shaggy's baritone tenor voice and Sinatra's timeless melodies, Sting came up with the idea of creating a reggae-style Frank Sinatra Songbook sung by Shaggy—an unprecedented and exciting endeavor.
Their 17-track project, released on May 25, 2022, showcases reggae interpretations of Sinatra's iconic songs, including "That's Life," "Come Fly with Me," "That Old Black Magic," "Fly Me to the Moon," "Angel Eyes," "Luck Be a Lady," "Witchcraft," and "Under My Skin." This unique fusion of genres demonstrates their innovative approach to music.
In 2019, Shaggy and Sting's collaborative album "44/876" received the Grammy Award for Best Reggae Album. The record debuted at No. 1 on the Billboard Reggae Albums chart, peaked at No. 40 on the Billboard 200, and achieved chart success in several countries worldwide, including the United Kingdom, Spain, Poland, Switzerland, Belgium, Hungary, Australia, Austria, France, Italy, and Germany.
The One Fine Day music festival promises to be an extraordinary celebration of musical talent, cultural diversity, and creative exploration. Fans can anticipate an unforgettable experience as these exceptional artists join forces on stage, delivering captivating performances and showcasing their collective passion for music.