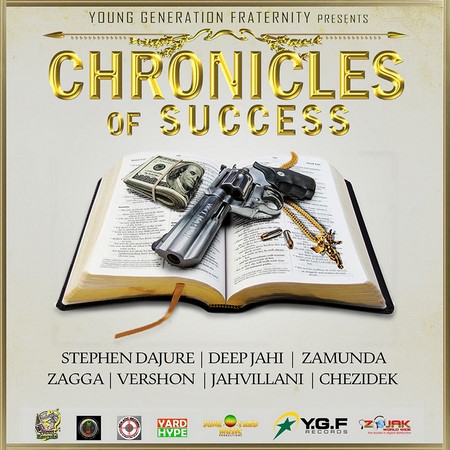 Young Generation Fraternity (YGF) Records' launch of the Chronicles of Success project in late December sums up what has been generally a good year for the Ocho Rios, St Ann based label.
"The year 2015 was a good one for YGF, as we basically achieved all our major goals," says Tevin Richards, the label's CEO, in highlighting some of the successes of the year.
The year saw YGF moving into new territory, in terms of production, links with overseas based players in the music industry and tour.
Tracklist:
Jahvillani – Get Rich Or Die Trying
Verhson – Neva Happy Fi Mi
Zagga – Its Ok
Zamunda – Two Grand
Stephen Dajure – Rastafari Name
Deep Jahi – Motivation
Chezidek – Real Thing
YGF Records – Chronicles Of Success
To have your projects featured on Dancehallarena.com Please email us at Dancehallarena@gmail.com