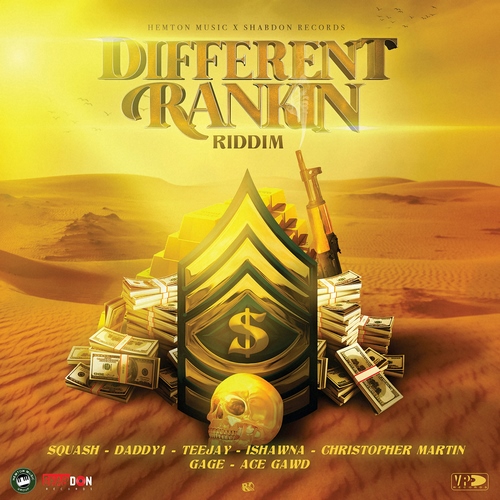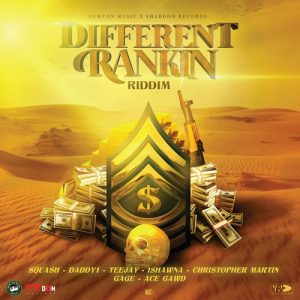 Greetings!
Trap-Dancehall's heavy hitters Squash and Daddy1 as well as TeeJay, Ishawna, Christopher Martin, Gage and Ace Gawd assemble on the Different Rankin Riddim produced by two of Jamaica's top producers, Hempton Music and ShabDon Records. King Waggy Tee from 99 JAMZ Miami includes the mix on his end of year 'Dancehall 2020 Mixtape.'
First heard with the release of Squash's song "Different Rankin" which appears on the Reggae Gold 2020 compilation, the title track for the Different Rankin Riddim quickly became popular with the core Dancehall market. That popularity led to the song being chosen by VP Records Senior A&R Neil 'Diamond' Edwards as one of the lead tracks for the Reggae Gold 2020 compilation.
Proving popular among the artists as well, the decision was made to add artists to the riddim resulting in 7 artists covering topics popular in Dancehall segments worldwide. Since the release of the music video by Trap-Dancehall King Squash, the accompanying music video has earned 2 million views on YouTube.
King Waggy Tee from 99 JAMZ (WEDR FM) in Miami picked up on the Different Rankin riddim and included it on his Dancehall 2020 Mixtape. The Mixtape features some of the hottest songs released this year which prompted the premier DJ to comment "another nice Trap Dancehall riddim brought to you by Shabdon which features artists like Squash, Daddy1, Teejay, Christopher Martin, Noah Powa. Ishawna, Gage and new artists like JDon Heights & Ace Gawd.
This one will definitely take you on a ride with the right elements included with the top track by Squash title Different Rankin."
PLEASE SUPPORT THE ARTISTE & PURCHASE BELOW








To have your projects featured on Dancehallarena.com Please email us at Dancehallarena@gmail.com