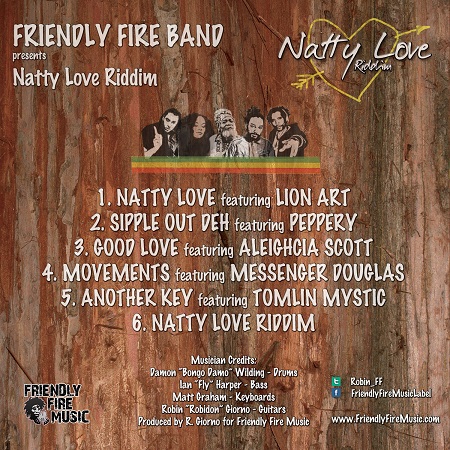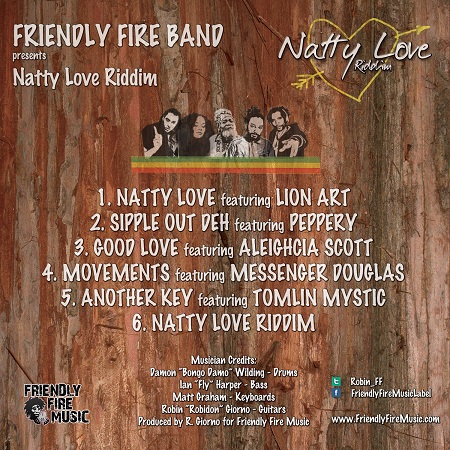 The first release of 2016 is a One Drop played live by the Friendly Fire Band, collaborating for the first time with ALEIGHCIA SCOTT and MESSENGER DOUGLAS, as well as Friendly Fire associates PEPPERY, LION ART and TOMLIN MYSTIC
The title track by Lion Art showcases the artist as a serenading singer in Garnett Silk style,joining Tomlin Mystic, who sings a heartfelt tribute to a past relationship, in the love theme.
The first collaboration between Friendly Fire Band and rising UK reggae star Aleighcia Scott brings a fresh soulful flavour to the riddim with Good Love completing the love theme, just in time for the Valentine weekend.
Peppery comes in hard with Sipple Out Deh , a tune highlighting the increasing gap between the rich and the poor where he shows his versatility by mixing a four part harmony singing to his natural DJ style.
Crucially, Messenger Douglas, more famous for his UK roots music and his work with Overproof Soundsystem, signs a deep message of encouragement, refusing to sit down in order to move forward and uplift oneself above the current situation, in Movements.
NATTY LOVE RIDDIM will be available on digital next week from www.FriendlyFireMusic.com and all the usual digital outlets.




SUPPORT THE MUSIC & BUY HERE: http://friendlyfiremusic.bandcamp.com/album/natty-love-riddim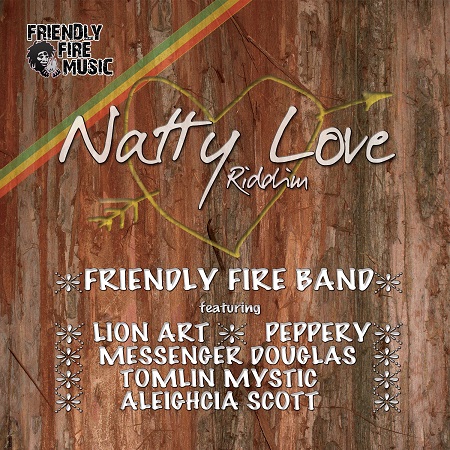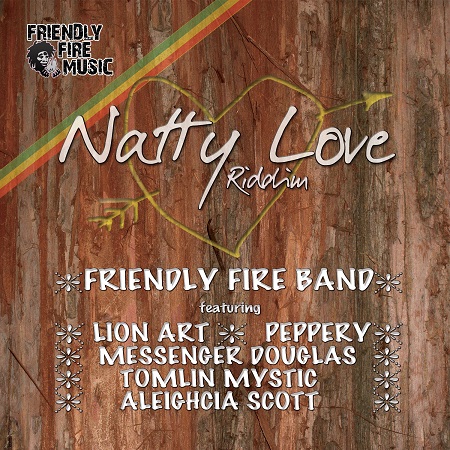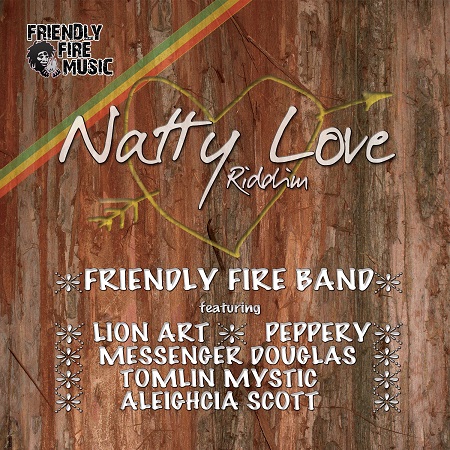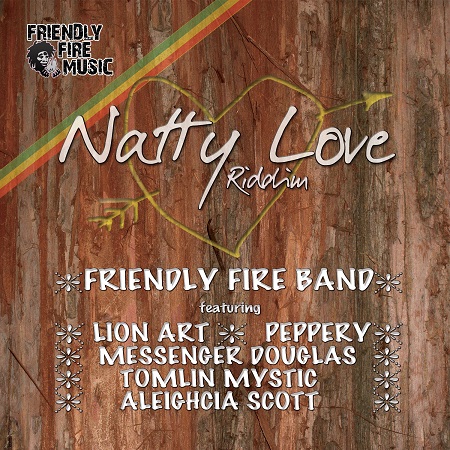 To have your projects featured on Dancehallarena.com Please email us at [email protected]