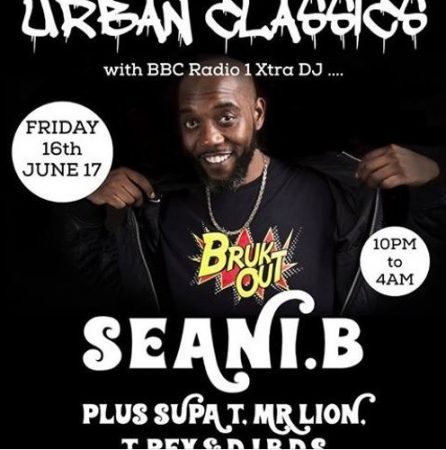 Seani B From BBC 1Xtra Goes Back To Back With Mr Lion AKA Gazzully #KingOfTheTunUp At A Night Called Urban Classics In Peterborough, UK.
Seani B Finishes His Set And Is Just Vibing In The Dance. Lion Jumps On Deck, But Wait A Minute, Mr Lion Is Just Shelling Down The Place Differently. Seani B Goes Back On Set, Only This Time He Is Holding Mic While Lion Selects And Juggles Tune.
This Is Defiantly A Must Listen. UK Juggling At Its Best. In The Words Of Seani B Himself, "Lion Yuh Mek Me Like Me Gwaan Like You Dheya Jamaica Right Now Me Boss. Fire Song Yute".
To Book Mr Lion To Dj @ Your Event, email bookings@iamgazzully.com
GET SOCIAL @
www.snapchat.com/add/IAMGAZZULLY
www.facebook.com/iamgazzully
www.twitter.com/iamgazzully
www.instagram.com/iamgazzully







To have your projects featured on Dancehallarena.com Please email us at Dancehallarena@gmail.com