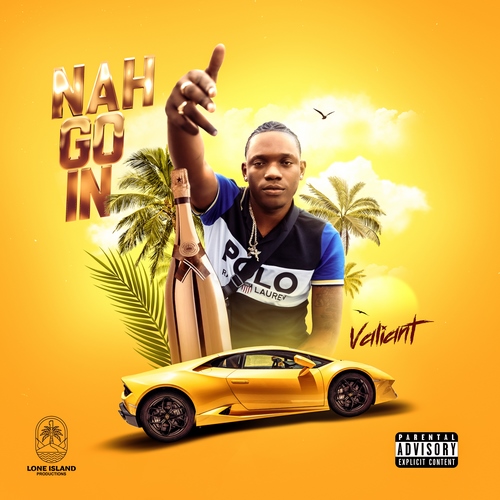 "Valiant – Nah Go In" is a hard-hitting dancehall track that showcases the dynamic and expressive vocals of Jamaican artist Valiant. Produced by Lone Island Production and Diplomats Records, the song features a driving beat, catchy melodies, and lyrics that celebrate the joy and freedom of dancehall music.
The song begins with a powerful intro featuring a heavy bassline and explosive percussion, creating an energetic and upbeat atmosphere. Valiant's vocals are confident and charismatic, delivering lyrics that are full of swagger and attitude. The chorus is particularly catchy, featuring a memorable hook that is sure to get listeners singing along.
The production is crisp and dynamic, featuring a mix of traditional dancehall rhythms and modern electronic elements that create a cutting-edge sound. The use of live instrumentation and electronic effects gives the track a rich and textured sound that is both powerful and danceable.
Overall, "Valiant – Nah Go In" is a high-energy dancehall track that celebrates the joy and freedom of Jamaican music. It's a song that encourages listeners to let go of their inhibitions and embrace the power of dance and self-expression. With its catchy melodies and infectious rhythms, it's a track that is sure to get listeners moving and grooving on the dancefloor.
Title: Nah Go In
Artiste: Valiant
Genre: Dancehall
Label: Lone Island Production & Diplomats Records


To have your projects featured on Dancehallarena.com Please email us at [email protected]