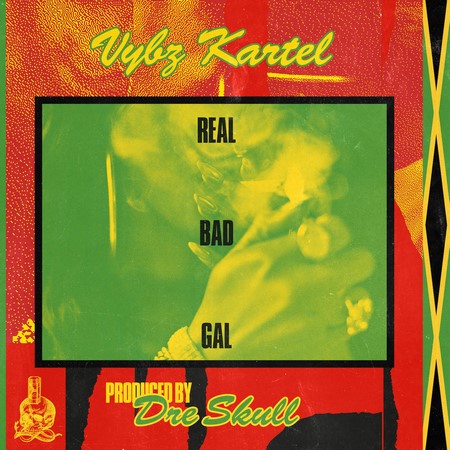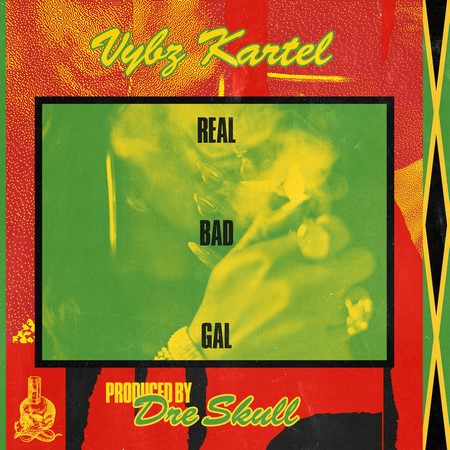 Here is the new single from Vybz Kartel, "Real Bad Gal", produced by Dre Skull. It was originally sampled in PartyNextDoor's "Not Nice", now the original full track is available.
Vybz Kartel – Real Bad Gal
Almost 6 years after their collaboration on the now legendary Kingston Story album, Vybz Kartel & Dre Skull reunite for a one-off single: "Real Bad Gal." Teased into the world by PartyNextDoor, who sampled the chorus on his Gold-certified hit single "Not Nice", the original Kartel song is now available on Mixpak.
An inimitable combination of Kartel's throwback flow and Dre Skull's minimal roughneck production that twists classic dancehall into 2018, the song is a dedication to a "bad and brave" woman, the original bad gal.
Vybz Kartel & Mixpak
Vybz Kartel is Jamaica's most revered contemporary artist, a household name in the Caribbean and a worldwide cult hero whose lyrical ability is matched only by his furious workrate and endless drive for excellent songwriting. In his 20+ year career, he's had an untouchable influence on modern day dancehall and the pop world at large, working with Rihanna & Missy Elliott, finding fans in Drake and Jay Z and being instrumental in launching the careers of Jamaica's newest generation of stars: from Popcaan to Spice.
In 2011, he worked with Dre Skull to create the full length album "Kingston Story," which gained unprecedented press coverage for an often overlooked genre, with features in Dazed, The New York Times, The Fader & more. The album, released on Mixpak, is now considered a classic, seeing its third vinyl repressing, and Kartel continues to release hit songs that dominate dancehall year after year.


To have your projects featured on Dancehallarena.com Please email us at [email protected]