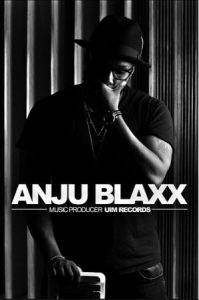 Popular dancehall producer Andrew Sayeed Myrie, who is also known as Anju Blaxxx, was arrested in a Miami by law enforcement officials on February 06, 2015. Myrie appeared in court on Monday (February 09, 2015) at the United States District Court for the Southern District of Miami on charges relating to lottery scamming.

Anju Blaxx was was granted bail when he appeared in courthouse yesterday (February 11, 2015) on charges relating to lottery scamming in North Dakota.
Nathan Diamond, Blaxxx's attorney, said federal prosecutors are appealing the ruling. He declined to state the conditions of his client's bail or if the producer would be able to travel.
If found to be a co-conspirator, the producer could face an extradition to North Dakota for his trial.
Speculations are circulating as to whether Anju Blaxx was snitched on by his now incarcerated 'bredrin' ZJ Wah Wa (given name Deon-Ville O'Hara). ZJ Wah Wah was arrested and charged in May of 2014 for the same lottery scam. He is scheduled to be sentenced on February 23, 2015.