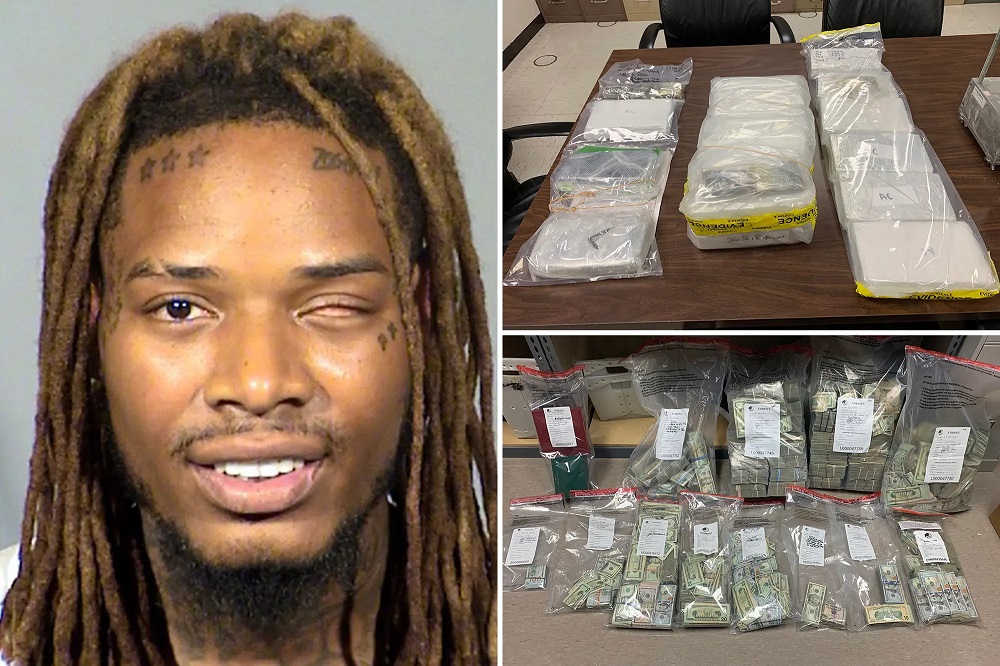 American rapper Fetty Wap, known for his chart-topping hits, has been handed a six-year prison sentence for his involvement in a vast drug trafficking ring that operated across the tri-state region.
Fetty Wap, whose real name is Willie Junior Maxwell II, had previously pleaded guilty to conspiring to distribute and possess controlled substances, as well as using firearms in connection with drug trafficking. Following his arrest in October 2021, it was revealed by the Suffolk County Police Department (SCPD) that the Paterson rapper, along with five accomplices, orchestrated a drug ring that utilized USPS trucks to transport dangerous narcotics to the tri-state area.
Despite the prosecution's motion for a nine-year prison sentence, Fetty Wap was ultimately sentenced to six years behind bars, as reported by The New York Times. Having been incarcerated since October 2021, he is expected to receive credit for time served.
During the trial, prosecutors argued that the rapper should face the maximum sentence due to his blatant disregard for his successful music career, emphasizing the detrimental impact his involvement in drug trafficking had on communities and individuals.
"Despite having a lucrative career as a rap artist and the means to make an honest living for himself and his family," stated a memo from the prosecution listing aggravating factors, "the defendant chose to supplement his income by trafficking large quantities of drugs—drugs he knew would ruin lives."
In contrast, Fetty Wap's defense attorney, Elizabeth Macedonio, claimed that the rapper's financial situation took a severe hit due to the pandemic. With the responsibility of caring for his nine children, their mothers, and his extended family, he purportedly felt compelled to turn to drugs.
"Suddenly, it felt like his life was spiraling backwards, and he felt ashamed as he struggled to maintain the lifestyle he had created for so long," responded the defense attorney's memo.
Fetty Wap's arrest occurred alongside that of his accomplices, including Robert Leonardi, Anthony Leonardi, Brian Sullivan, Kavaughn Wiggins, and Anthony Cyntje. These individuals were also charged with drug offenses and firearms-related charges.
The FBI apprehended the men while en route to Rolling Loud, New York, in October 2021. Police investigations revealed that the group had distributed approximately 100 kilos of controlled substances, including heroin, fentanyl, and cocaine, throughout New Jersey and Long Island, beginning in 2019.