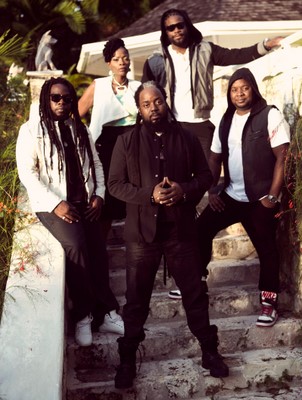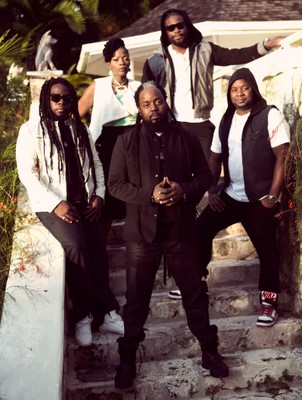 Morgan Heritage Premieres New Song "So Amazing" with Yahoo! Music
The Royal Family of Reggae, Morgan Heritage, have teamed up with Yahoo! Music to exclusively premiere their second single, "So Amazing," Hear It First HERE on Yahoo Music. "So Amazing" is the second single off Strictly Roots, the band's 10th studio album. The band previously premiered the video for their first single, "Perform And Done," with Billboard. The album will be released digitally on April 20th, 2015 and physically April 21st, 2015. For more information, please visit: www.MorganHeritageMusic.com.

Regarding the song, Morgan Heritage states, "So Amazing is the type of song that puts you in a fun loving mood from the drum roll that starts the record. Because we were able to create a sound on this record with such universal appeal, J Boog, Jemere Morgan and Gil Sharone fit in perfectly."
In addition to the Yahoo Music premiere of "So Amazing", Morgan Heritage recently lead single "Perform and Done" off the "Strictly Roots Album has been steadily climbing various worldwide charts and added on rotation on such radio stations as WQHT-New York, WEDR-Miami, WAMJ-Atlanta, WBTT- Ft.Myers, WJBT-Jacksonville, WJMN-Boston, Power 99-Philedelphia, WERQ-Baltimore. The reggae/dancehall infused "Perform and Done" video which debuted last week on billboard.com has been added on rotation to MTV Jams considered the ultimate source of music news, videos, culture, and the hottest artists, VH1 Soul which brings music lovers their favorite soul, neo-soul and R&B artists from the '90s, 00s and today, VH1 Island soul the show featuring music videos by dancehall and reggae artists and MTV Iggy that focuses on bringing cutting-edge global music and pop-culture to the U.S.
"Perform And Done is the music video that pushes the envelope for Morgan Heritage lyrically and visually. The goal is to captivate a whole new audience that would not typically watch a MorganHeritage video. Our hope is that our existing and new fans appreciate our artistic expression." – Morgan Heritage
Morgan Heritage will be kicking off the Strictly Roots tour in support of the band's newest album on April 8th in Washington D.C. and wrapping up in Las Vegas, NV on April 27th. The tour also features third generation ambassador from the Morgan family, Jemere Morgan, as a special guest. Tickets are currently on sale and can be purchased here: http://morganheritagemusic.com/tourdates
Morgan Heritage Strictly Roots, which will be released digitally on April 20th, 2015 and physically on April 21st, 2015.