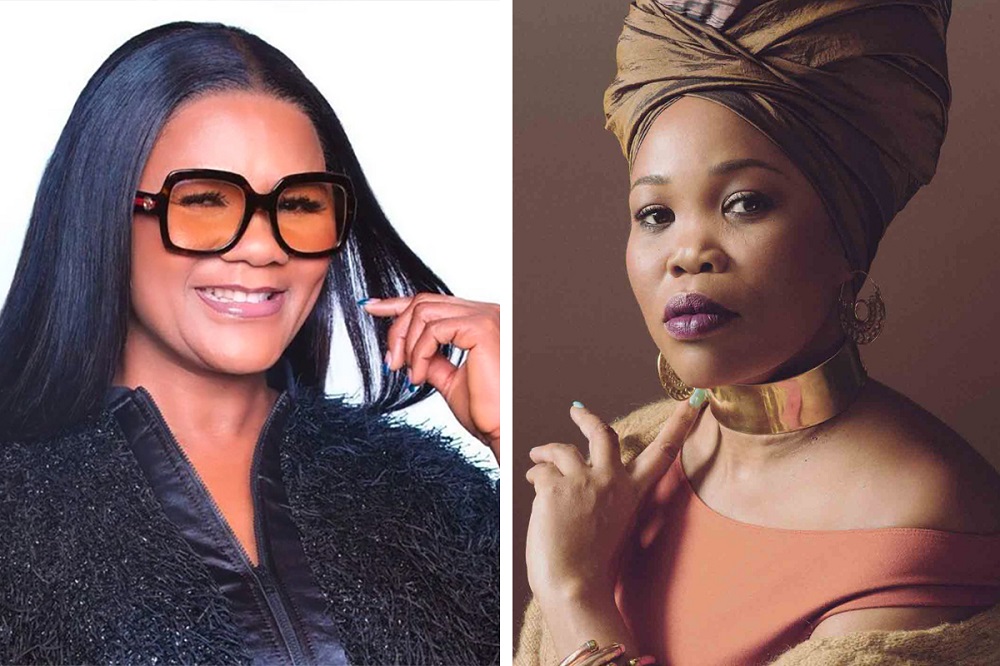 Minister Marion Hall Hits Back at Queen Ifrica's Comments with Fiery Response
Minister Marion Hall is not one to stay silent when faced with disrespect, as she claps back at reggae singer Queen Ifrica's recent criticism. Last week, Ifrica referred to Hall as confused after the minister proudly embraced her sense of fashion during a weekend sermon, which drew some negative attention.
Despite her desire to avoid unnecessary noise, Hall firmly asserts that she will not tolerate disrespect and will stand up for herself. In a prayer session on Wednesday, Hall addressed Ifrica's comments, suggesting that Ifrica should check the quality of her weed or ganja because her remarks sounded foolish and out of touch. Hall expressed that Ifrica's words showed a lack of sanity, indicating that she was not addressing her correctly.
In response, Ifrica took to TikTok, insinuating that Hall's 2015 baptism was driven by fear and that she was not ready to leave her previous persona as Lady Saw in the dancehall scene. Ifrica also mentioned Hall's upcoming performance at Reggae Sumfest in July, implying that her return signifies a reentry into the secular world. Ifrica encouraged Hall to make amends with her former mentee, Spice.
Hall dismissed Ifrica's remarks, dismissing her concern about Hall's personal choices and physical appearance. Hall emphasized that she has no ill feelings towards anyone, including Spice, and firmly maintained that God has placed her in secular spaces to spread His message and win souls.
Hall did not shy away from confronting Ifrica directly, criticizing her for blaspheming against God and making derogatory comments. Hall even alleged that she used to check on Ifrica when she was in an abusive relationship, questioning Ifrica's credibility and suggesting that her current behavior may be influenced by drugs.
Hall urged Ifrica to keep a low profile, despite Ifrica's recent return to social media after a three-year absence. Hall advised her to reflect on her actions and return to the respectable person she was once perceived to be.
Amidst the drama, Hall announced her plans to reduce her social media presence and suspend her Sunday sermons. However, she intends to continue her Wednesday sessions to gather financial support for her goal of distributing 2,000 Bibles at Reggae Sumfest.
In this ongoing exchange, Minister Marion Hall demonstrates her resilience and commitment to her faith, firmly defending herself against Queen Ifrica's criticism and continuing her mission to spread God's message through her music and ministry.