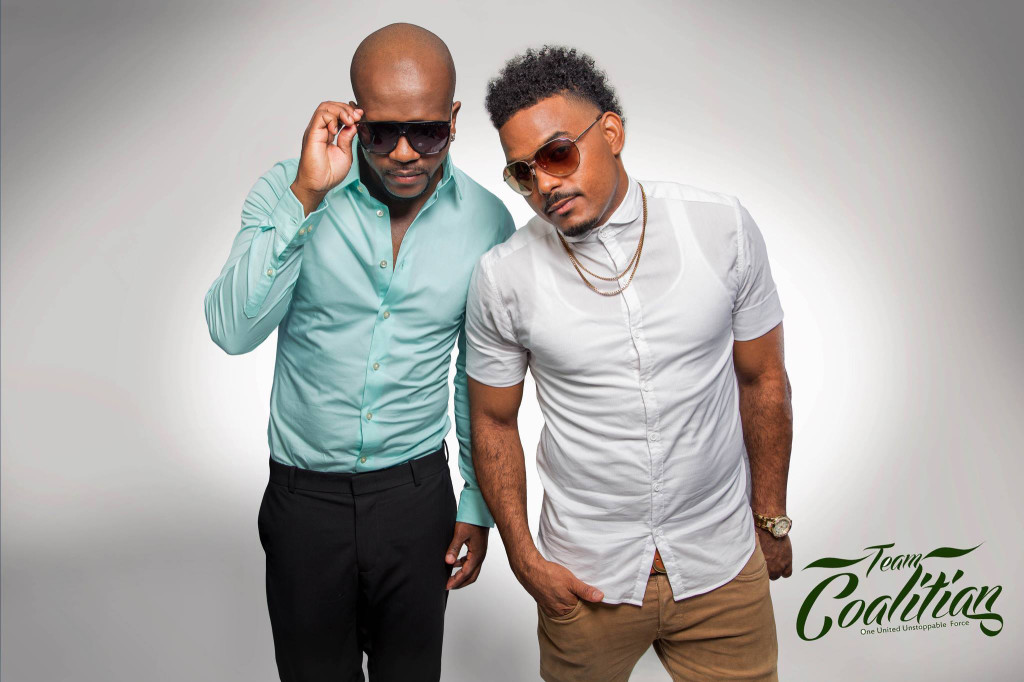 Dancehall Superstar Duo – Voicemail has added another Brand Ambassador deal to their list of accomplishments and accolades to date. They have officially been signed as Fire Blade Energy Drink Brand Ambassadors and will be representing the new beverage in Jamaica and overseas.
Fire Blade Energy Drink is fairly new on the local market but has already gotten great taste test reviews and general feedback since hitting the shelves earlier this year. The Austrian made product is marketed in Jamaica by Indies Pharma Jamaica and distributed by World Brand Services, a subsidiary of the Grace Kennedy Group of companies.

As the Energy Drink's Brand Ambassadors, Kevin and Craig will be involved in the company's advertising campaign to be launched in a matter of days as well as making numerous public and performance appearances in Jamaica, the Caribbean and The United States.
The Duo sees this as proof that their effort and input in the Jamaican music industry has not gone unnoticed or unappreciated.
Voicemail has 'upped the ante' this Summer with numerous releases including 'Gyal Instruction' featuring Skinny Fabulous on the Guacamole & Chips Riddim and 'Fat Pocket' on the Goosebumps riddim, the Video for the latter has already hit number 1 on Hit List's local top 10 video chart.
'Fire Blade is a high energy product and Voicemail has the high energy image, it's natural that the brands would be a great fit' Craig mentioned when asked about the synergy. 'We are grateful for the opportunity to work with a fresh new high energy brand because Voicemail is constantly evolving and we are a constant voice in the local industry.
Fire Blade Energy Drink will be officially launching their Campaign at an invitation only event at the Montego Bay Yacht Club on August 14.