VOICE WINNER TESSANNE CHIN & HUSBAND SPLIT AFTER 4 YEARS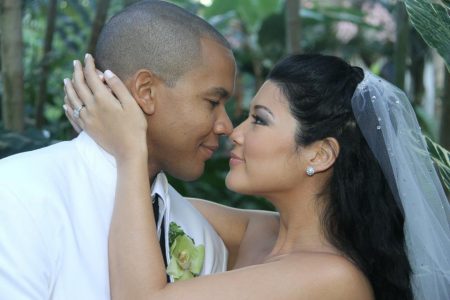 The Voice Winner Tessanne Chin and her Husband for four years Micheal Cuffe Jr are having marital troubles.
The couple could be heading for a divorce after just four years of marriage. The couple would have celebrated their fourth anniversary on Thursday, March 19.

Sources close to the couple said that Michael Cuffe Jr suddenly moved out of their marital home and is staying with a friend until he worked out his living situation.
"He is currently staying with one of his best friends and he is pretty depressed right now… Everyone in their circle is concerned," our sources said.
Sources also told us that there are some cheating allegations but couldn't confirmed on which side.
"There are some allegations of infidelity but know one really know except the two of them," our source added.
Since winning The Voice in 2013, Tessanne Chin and her husband have been inseparable with both constantly professing their love for each other on Instagram.
Tessanne Chin has remained silent on the news.