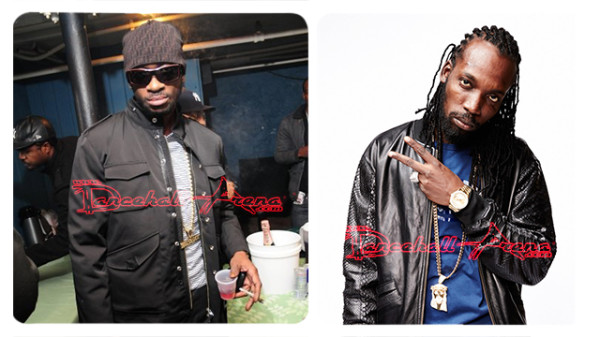 Days after his former mentor Bounty Killer unleashed a scathing lyrical attack on him, artiste Mavado is now insinuating that the 'War Lord' is not on his level.
Bounty Killer's Death Work single was the talk of social media since its release, with the '5 Star General' threatening to 'rub out' everything on the 'gully side.'

But, according to Mavado, in an interview posted on ZIP FM website, any artiste that wants to be in a lyrical confrontation with him, has to be up to his standards.
"I heard a couple of songs but those are not songs. Those are garbage. That's not music. I mean, dem song deh, which part dem a go? Dem not even a go cross the airport, so why should I even listen to them," he said.
Mavado, who is currently signed to DJ Khaled's We The Best label, went on to say that artistes are only using his name to generate a buzz for their career.
"I won't give none of them the time of day. Think about it, I don't have to call anybody name to be on top, I'm always on top. They are the ones that always have to be calling David Brooks name to create a hype and to create a buzz for their career. I don't have time for that," the Gully side artiste said.
The Gully Gad stated that this may be as a result of envy.
"You have entertainers out there that get their chance in life to be (somewhere), if they had put in the right work and not feel as if they are God Almighty … you can't act as if whenever you mash up your ting, you feel seh you can just siddung and bad mind a next man ting and try fight 'gainst a man…," Mavado said.
The Alliance/Gullyside feud has been brewing for some time, with several of Mavado's tracks on YouTube labelled as 'Bounty Killer disses'. Artistes associated with both camps have also thrown lyrical jabs at each other.
Bounty Killer also released a new single titled A Who, in which he deejays:
Ask dem a who teach dem fi bad/ Ask dem a who pave the road whe dem a trod/ Ask dem a who want fi confront the Gad/ Unuh send dat out now, the …… gully pad.