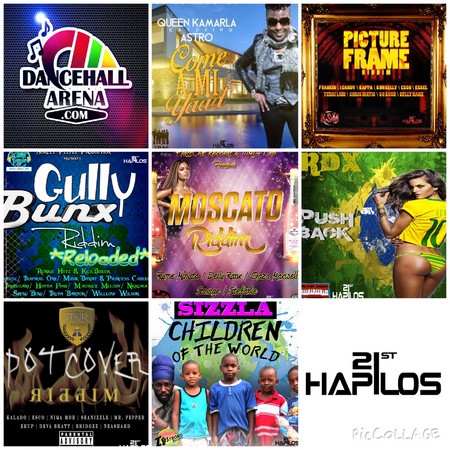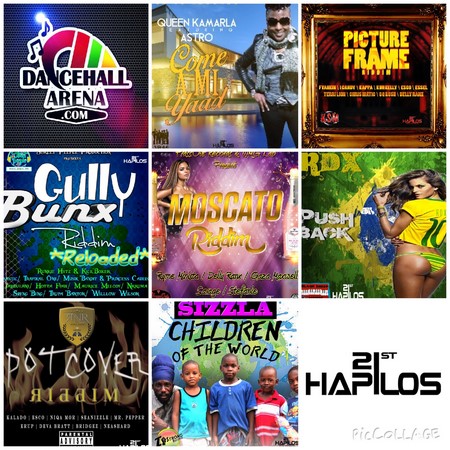 21st Hapilos Digital Distribution is the largest digital distributor of Dancehall, Reggae and Caribbean music. We have successfully placed Reggae and Dancehall on the international digital market via iTunes, Amazon, Spotify, Deezer and Google Play to name a few. We have effectively brought the revenue back into Dancehall by employing aggressive marketing and cost-effective distribution strategies to maximize the earnings potential of clients.

Here are this week's new releases:
RNR Muzik Group presents "Pot Cover Riddim". The sizzling riddim features a host of established and rising stars such as Kalado with "Nah Fatten Fowl Mi Mongoose", Esco "Body Hot", Seanizzle "Rising Up", Erup "Gyal Yo Hot", Mr.Peppa "About The Money", Bridgez "Body Load", Deva Brat "Spread Out", Chekaz "Way You Wine", Empire Isis "Sekkle Dung", Neashard "In My Arms", NiQa Mor "Blow Your Mind", Rey Beats "Slow Wine" and Danjay "Tighest". "Pot Cover Riddim" is out now on itunes distributed by 21st Hapilos Digital. #iTunes @RnRMuzik
Street Peeple Production have re-released their popular Gully Bunx Riddim with a 2015 Reloaded vibe! The riddim features Drastic, Trapikal One, Musik Bandit & Princess Cadeisha, Jahbulani, Hotta Fyah, Maurice Melody, Nkruma, Speng Beng, Trupa Banton and Willow Wilson. Distributed by 21st Hapilos Digital, "Gully Bunx Riddim Reloaded" is available on itunes. #iTunes @tibinz
Gaining recognition by doing music for the late great reggae crooner Sugar Minott as well as renowned Horace Andy, Queen Karmala trods on to deliver quality music. Her latest musical project "Come A Mi Yaad" produced by 3R40 Records features Astro and is now available on itunes via 21st Hapilos Digital. #iTunes @team3r40Give Music…the gift that keeps on giving!