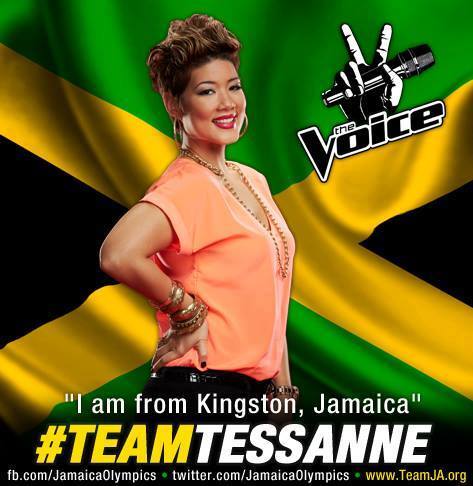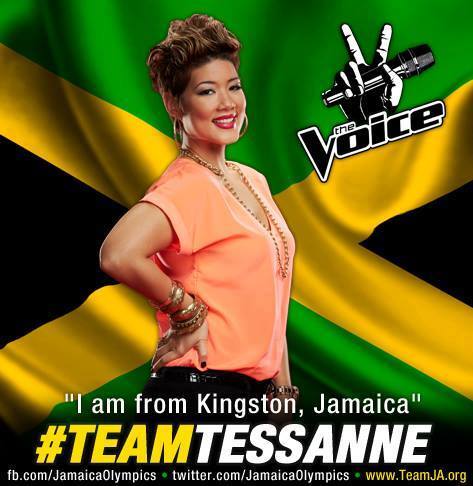 After a heart-warming and mind-blowing rendition of Bridge Over Troubled Water #TeamTessanne fans turned their campaigning up and propelled Tessanne to the top of the iTunes USA top 100 charts.
With parties revving into full gear across the Corporate Area and some parts of the United States, the Jamaican songbird belted out what many thought was her best performance of the competition.


When voting was open Tessanne inched one step closer to booking a spot among the top three on the NBC's hit talent show, The Voice, as fans flocked to the online music store to purchase her rendition of Bridge Over Troubled Water.
Tonight fans will know if Tessanne has earned a spot among the top three in the competition.
How To Vote For Tessanne: Now until Tuesday December 10 at 11 a.m. Jamaica time
The only way Tessanne Chin moves to Top 3 next week is by the number of votes she gets.
So friends and family in the USA and Puerto Rico here's how to do it.
US viewers will be allowed to VOTE (up to ten times) & support #TeamTessanne using ALL the following options.
1. CALL her announced toll free number; 1 855 864 2305.
2. TEXT her announced code for Sprint wireless account holders; Text 5 to 8642;
3. ONLINE voting at www.nbc.com/the-voice/vote or on the Voice Facebook app;
4. DOWNLOAD and GIFT her Voice performance on iTunes;
* Sign in to the iTunes Store with your Apple ID.
* Find Tessanne Chin's song performance Bridge Over Troubled Waters in App Store or iTunes Store and download it for US$1.29.
* Click the arrow to the right of the price and select Gift This.
* Type the correct email address for the family friend you want to send the iTunes Gift.
* Add a message: "Help to send Tessanne to the Finale….pay it forward! Thx for your support!"
5. RECRUIT family and friends across America to do the same to VOTE the maximum
Follow Tessanne Chin @Tessanne on Twitter, @thebestess on Instagram and on Tessanne Chin Facebook page.