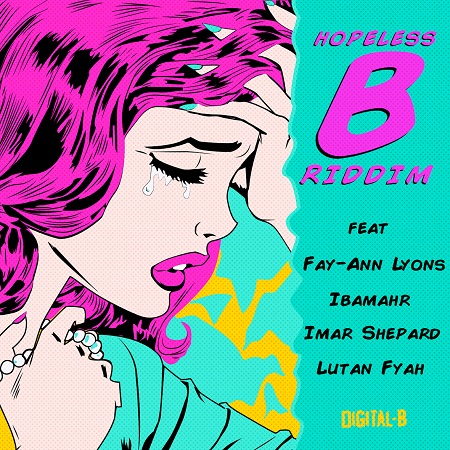 From the diversely growing sound of the yellow label, comes the new Hopeless B Riddim. Hopeless B features artistes such as Lutan Fyah and Iba Mahr, is another great addition to the label's history of love ballads. It is a conceptual Riddim with the overall tone reflecting the ordinary perks and peeves involved in everyday romance. The instrumental stays true to the rootsy and drum heavy sound Digital B is famous for. Currently hosting a total of four tracks that include:
Tracklist:
Fay-Ann Lyons – Rain Cry
Iba Mahr – So Fine
Imar Shephard – Real Man
Lutan Fyah – Hold A Vibes
Digital-B Records – Hopeless B Riddim
The Hopeless B riddim comes at you with a prolific cover art matching it's concept, by Rila. Hopeless B will be available digitally for downloading and listening pleasure November 20th.