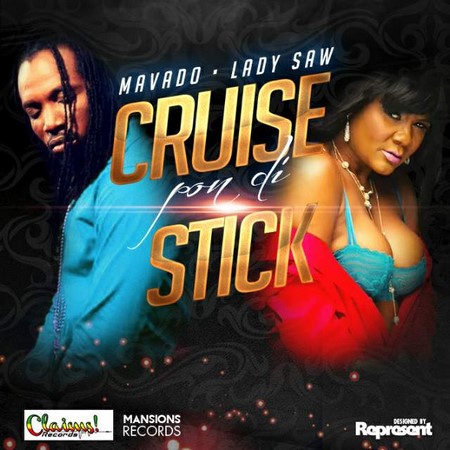 Dancehall Queen Lady Saw, has collaborated with International dancehall Artiste Mavado for a single called 'Cruise Pon Di Stick'.
The song was produced by Gutty Bling of Claims Records, this mark the first time that Lady Saw has collaborated with Mavado.
According to Lady Saw the single will be a favourite of dancehall music supporters.
"The song is really good; you are going to love it. When I first did it, I made it very aggressive. Then I decided to go sexy with it because the rhythm has a crossover feel to it. I even spoke English in some parts. However, the producers also loved the aggressive verse, so they decided to add that to it," she said.

"We should have collaborated on a song for my album, but that did not work out until now. We also performed Cruise Pon Di Stick in New York recently, and the response was good," she said.
A music video for Cruise Pon Di Stick will be filmed in the coming weeks. Lady Saw hopes to film it in Miami, as Mavado is currently based in the US.
Title: Cruise Pon Di Stick
Artiste: Mavado Ft Lady Saw
Genre: Dancehall
Riddim: Gyal Pledge Riddim
Label: Claims Records _ Mansions Records