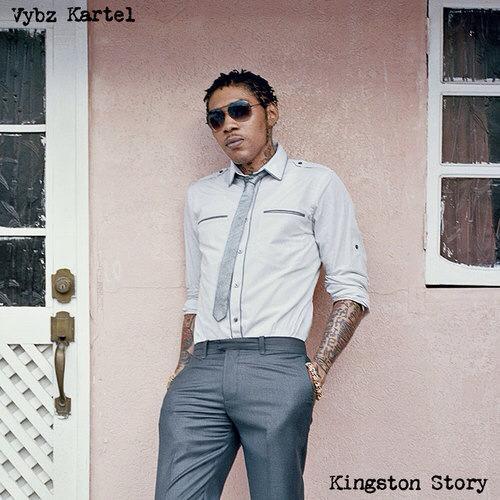 Open Letter: To Babylon's System
From: Michael Dawson (Co-Author Voice of the Jamaican Ghetto with Vybz Kartel.)
STOP USING SOME ELEMETS OF VYBZ KARTEL'S MUSIC TO TRY AND CONVICT ADIDJA PALMER – IT IS NOT WORKING.
Criminalization and Demonization of Dancehall artistes is not the solution; Time for Constructive Dialogue and Social Partnerships for a better Jamaica. Yes, even the Ghetto should have a voice.
I would like to address the collective machinery that has unjustly held power in my country producing a failed economy, a society where fear is fiercely embedded into the DNA of the people and one which depicts the most uneven distribution of wealth since the Pharaohs autocratically ruled the Nile Valley – now we are merely over 4000 square miles of land mass holding a political and economic organism that my idol Peter Tosh called the s#@tsym.

Firstly, let me pay my respects to the Honourable Minister Peter Bunting as since my last open letter to him requesting same, I have not seen, heard or received any reports of him using Vybz Kartel's music in any reference to crime in Jamaica whilst Adidja Palmer has trials before the Courts. The thousands of persons that signed the petition for a "Fair Trial for Addi" appreciate this and I am in no way suggesting that my letter had any influence but I trust that the people who made their voice heard with their signature are given a passing ear. The crime Portfolio of Jamaica is certainly one of the most difficult tasks a politician can be assigned in today's world and only the tenacity of Winston Churchill coupled with the lucidity of Otto Von Bismarck can lead to sustainable success – I wish you well.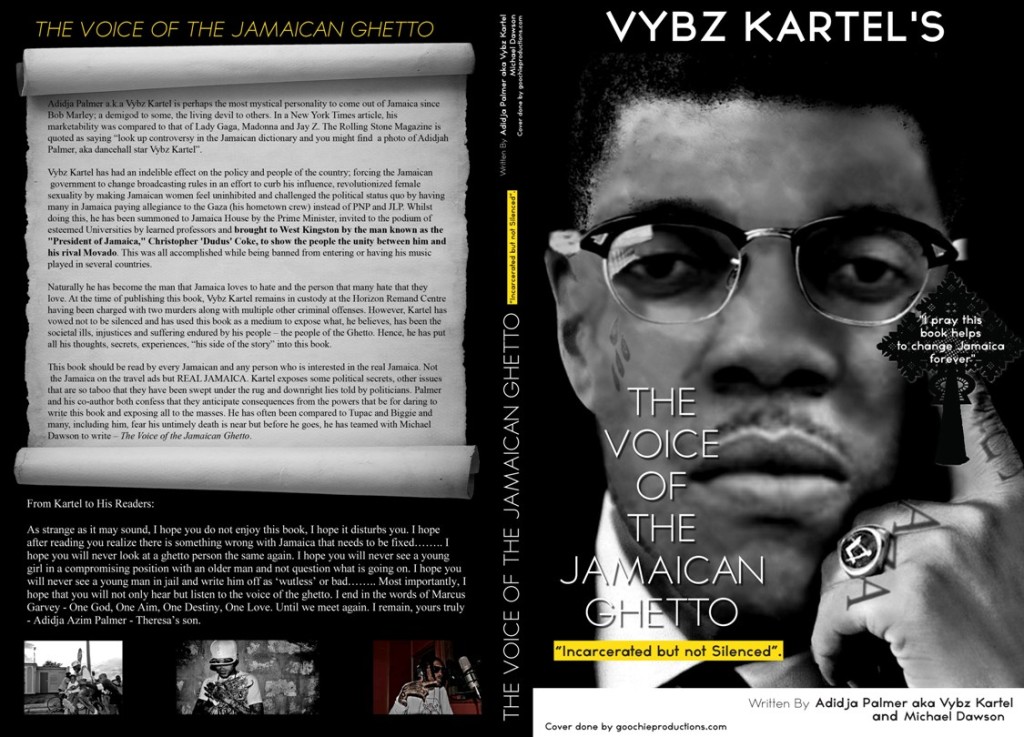 VYBZ KARTEL READY TO TALK TO THE YOUTHS
Adidja Palmer and I wrote the book Voice of the Jamaican Ghetto for the simple reason that Adidja placed on the front cover "I pray this book helps to change Jamaica forever." I am confident that like Adidja and I; the prosecutors, crime policy creators, the police force and most Jamaicans all want a better country for us and our children. However, unfortunately, we are all challenged as we inherited remnants of a slave society; which was then converted to a colonial society by the powers that be; and now into a two party system again by the powers that be; in the transformation process we have certainly rid ourselves of the whips, shackles and dismantled the wine-press but our draconian approach to dissent from the status quo still obtains in my view. Keep in mind that the JCF was formed after the 1865 Morant Bay rebellion to ensure that black people do not rise up again against the system that oppress them. I want to suggest to "Society" that you amend this measure and start exploring an approach of collective solutions. We all have a part to play, 63 Parliamentarians that pledge allegiance to Her Majesty cannot be expected to provide solutions for those of us who do not live in Palaces or do not have friends and supporters in high places. Persons from what you first branded as the ghetto and then garrisons must be allowed to participate in the solution.
On a visit at the Horizon Adult Remand Center in December 2012, Adidja explained to me that one of the first objectives upon his complete exoneration (his faith and innocence made him confident of that) would be to pick up from where he started with the book and start face to face dialogue with the youths of Jamaica along with ensuring that his more conscious music gets air play.
My plea to "Society" is to incarcerate men later found to be innocent for nearly two years without bail if you insist on violating poor people's rights. However balance that policy with new thinking outside of the oppressive measures we learnt from our enslavers as the old way is just not working. We cannot only seek to put our youths in cages, put them in classrooms. We cannot keep shouting derogatory names at them but talk to them as grown men. We cannot criminalize or confine their art instead give them the proper tools and guidance to express themselves. We must apply the same energies that we use to cage and restrict their freedoms to also educating and empowering them.
Adidja Palmer breathed a sigh of relief this week but he knows not to breathe too easy because the same powers that put him behind bars for nearly two years for a case that a judge had to order the jury to find him Not Guilty, are going to unite and be more forceful because they have only one more chance to do what many of them said they would do – lock up Adidja Palmer and throw away the keys. A co-defendant's lawyer expressed to the judge that the Prosecution had a "phantom" witness that from all evidence did not even exist – no record of that human being. What is next for Adidja many speculate? May I suggest a unique alternative thought process? Talk to Adidja. Read the solutions he suggested in his book. Ask him his ideas on a better Jamaica. We each have a part to play in the game of life, "give as a lickle run society" or as Adidja said in his hit Supn Aguh Happen – give him a fair chance to talk on poor people behalf.