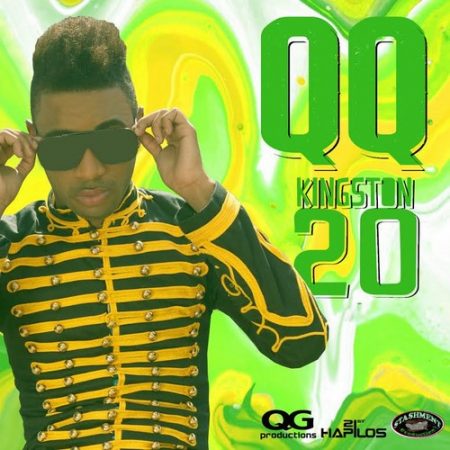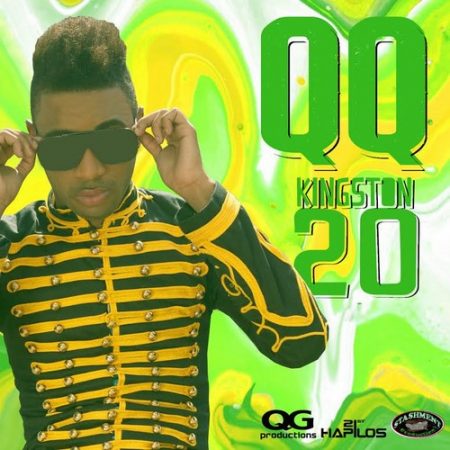 International Dancehall Star QQ Releases Hit Filled EP "Kingston 20"
Although he is younger than some of his counterparts, reggae and dancehall star QQ is considered a veteran in the music business after having dominated worldwide airwaves with a #1 single in over 17 countries. The international star has also shared stages with Rihanna, Missy Elliot, 50 Cent , Sean Kingston, and Chris Brown to name a few.
Distributed by 21st Hapilos Digital, QQ has released a hit filled EP titled "Kingston 20" featuring some of his most recent biggest hits such as "One Drop" produced by Stashment Productions which will receive the award for Top Dancehall Single 2013 at the 21st Hapilos Digital Awards on April 19th in Jamaica, as well as the "One Drop" remix featuring electronic dancehall DJ "Major Lazer" which gave the hit single a new flair while keeping the integrity of the song, "Gyal Know How Fi Wine" produced by Johnny Wonder and created by billboard chart topper producer Adde Instrumental, "Uptown Gyal" a Stickle Productions, "Ghetto Gyal" by College Boiz, "Dutty Heart" GQ Productions and "Mosquito Net" produced By ZJ Sparks & Ricky Bless amongst many others.

Fans of QQ have noticed his maturity and growth in his lyrics as well as the various videos which have garnered millions of views on youtube and on his official video channel on the #1 Music Video platform on the web VEVO. Speaking on the growth of his music in a recent interview, QQ stated  "Because I have matured I get the opportunity to take advantage of that. After a while they will see me as a man. The lyrics are more mature."
A GQ productions, QQ "Kingston 20" is now available on itunes via 21st Hapilos Digital.
Track Listing:
1. Mosquito Net
2. Tip Pon Yuh Toe
3. Hands Up
4. Ghetto Gyal
5. One Drop featuring Venomous
6. One Drop featuring Venomus & Major Lazer
7. Pon Me
8. Dutty Heart
9. Gyal Know How Fi Wine
10. Bawl Out
11. Kotch Pon Di Edge featuring radijah
12. Uptown Gyal