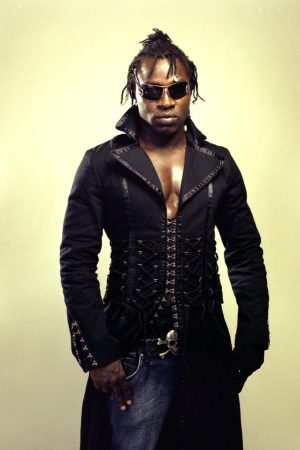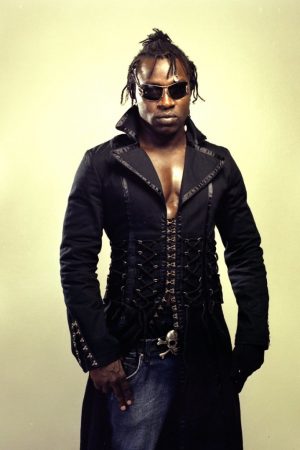 An enraged Mad Cobra has refused to apologise to KipRich over a 'mother' reference made in his latest single, Worst Way.
"No apology. Mi nah tek back the mother line. Tomorrow morning I will repeat the same words with the same energy. If yu diss me, me wi diss you and nuh care how yu feel," he warned.
Mad Cobra says he is sure that neither his mother nor KipRich's mother follows dancehall.

"His mother nuh follow dancehall, and my mother don't follow dancehall. The hardcore people know seh dancehall a di most disrespectful music pon the planet. So mi nah big up his mother because all the disrespect is intended for him," Cobra said angrily.
The Teeth a Pull deejay added that he did not have much to say to KipRich directly because "mi a nuh ghostwhisperer or psychic".
"Mi nuh talk to dead people. KipRich inna the phantom zone right now a try recover. Mi a nuh pyschic. Mi do no seance and dem tings dey. Him dead. How mi fi clash wid a deejay who say him wish him was a girl phone? I am in the streets and the streets nuh believe him when him deejay gun song. Him need fi open a phone shop," Cobra said.
Artiste Hype
According to Cobra, KipRich invited his wrath by calling up his name at Sting 2013 at Jamworld Entertainment Centre.
"Anything him feel mi seh, a dat mi seh. KipRich go pon Sting and try style mi name and mi career and he will never reach where Cobra name reach. A years and nuff hard work mi tek fi do this. Mi nuh ride pon artiste hype. The year before last when mi never have no song before Sting 2012, why him never call my name? Why the sudden urge to call my name?" Cobra said.
The deejay is enraged at what he calls "KipRich's betrayal."
"I am furious, and I will diss any bwoy, any girl weh try discredit my input in this artform over the last two decades. I was the person who talk to Kippo and tell him seh certain vibes a go down. The reason I am showing so much aggression is that he is a Judas. Him fake and a part of his deception is that he will do anything to be seen," he said.
He pointed to incidents where KipRich dissed his former mentor, Elephant Man, and peers like Roundhead.
"Roundhead par wid him when him was a nobody and him is still a nobody. Look pon Elephant, who help him wid him non-existing career, and now me. When him name Rich Kid, me and him and Bready used to par and him watch mi deejay and know say me flatten two a the baddest ting to come out a dancehall inna Jamaica, Ninjaman and Buju Banton, inna de height a dem career," he said.
Disrespect Me
Mad Cobra also said KipRich knew that he would not be at Sting 2013 because he had informed him beforehand.
"He knew I wasn't going to be there. Mi tell Fleego, Kippo producer, that I wasn't going to be there a month before, yet him still call mi name and disrespect me. I was the one who advised him to wear a sniper suit and him go put on a Bigfoot suit. Sniper suit have grass and camouflage so yu can conceal yourself. So mi reason with him and him choose fi betray me by calling up my name. I stand by anything that hurt him. He betrayed the trust and respect I gave to him," he said.
He added that KipRich had only seen the "smiling Cobra".
"I can be the devil. Him need fi do him homework. Mi nuh look respect from no bwoy. Any bwoy get inna di way of my fun, we going to have a problem," he said.