RDX SHELLS ZIP FM SOCA FETE AT PEARLY BEACH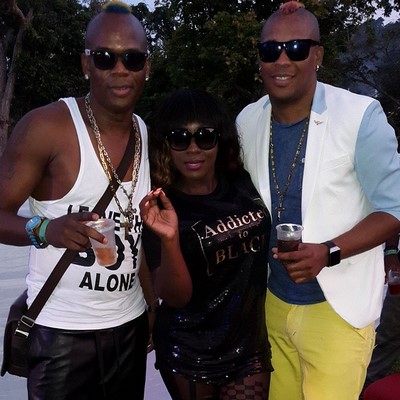 RDX performed at this years staging of the zip Fm Soca Fete at Pearly Beach in St. Ann Jamaica.
The event executed by popular radio station ZIP103fm, saw thousands of listeners and fans in attendance to support and party with the station's Zip Jocks and personalities.
RDX was enthused to have been a part of the experience as the station played an important role in propelling RDX to superstardom.
RDX took to the stage and unleashed a slew of hits from their massive catalogue including 'Kotch', 'Jump' 'Ride It' and 'Bend Back' much to the delight of the massive crowd.

RDX also dropped new material into their 20 minute high energy performance set; songs such as the increasingly popular friend salute single 'Linky' and girl segment selection 'Push Back' which recently premiered on Zip 103 fm.
"It's very rare that RDX gets to perform in Jamaica so this is great for us and we didn't hesitate when the request came to us to perform at this event" Delomar mentioned
"The event was extremely successful so hats off the the Zipfm crew, RDX took the opportunity to perform some new material as well as our monster hits and the response was amazing, Pearly Beach shell!" Renigade added
The duo is now getting set to premiere visuals for their 'Linky' single produced by Cashflow Records and will be heading to Europe in May on their 'VSOP' Tour.