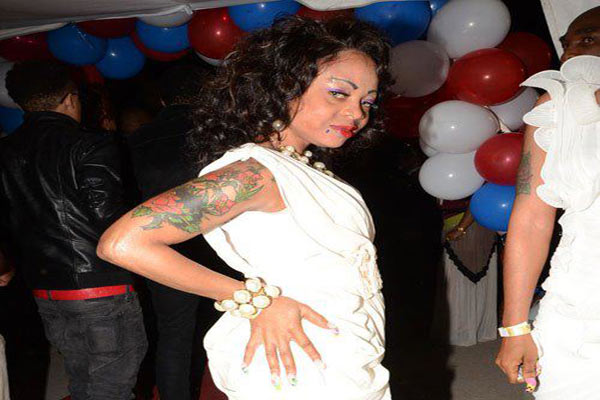 Tanesha 'Shorty' Johnson, the devoted common law wife of incarcerated dancehall superstar Vybz Kartel is proudly debuting her own "Short Boss Muzik" label with the release of "School".


Following in the footsteps of Kartel, Tanesha Johnson aka Shorty is using music in order to cope and fill out the void of her husband's absence. Surrounded by great team of producers, and a strong digital distribution company, "Shorty" shares with dancehall fans the essence of Vybz Kartel with "School". Distributed by 21st Hapilos Digital, the single "School" performed by Vybz Kartel will be available to the public on 8/27/13 on itunes.
Contrary to various rumors, Shorty and Kartel's relationship is stronger than ever, Vybz reminds the public and acknowledges his love and support via several media statements such as recently in regards to his best seller book "Voice of the Jamaican Ghetto" making its way into prestigious American universities "TO MY COMMON LAW WIFE TANESHA "SHORTY" JOHNSON FOR HER WELL NEEDED SUPPORT AND ENCOURAGEMENT. THANK YOU."
Adidja Palmer better known as Vybz Kartel was recently found not guilty of one of the murder charges but remains incarcerated on another pending murder charge. That trial is scheduled to get underway on November 18.