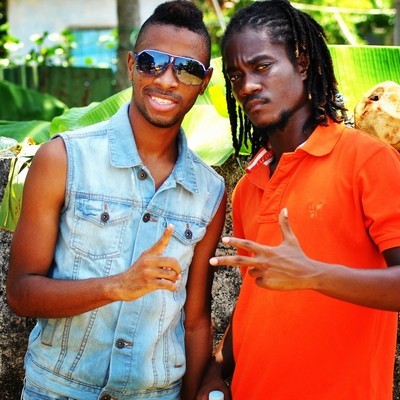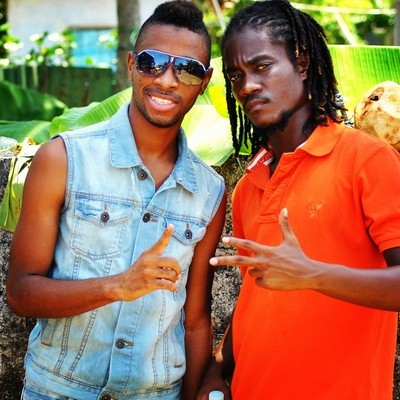 Upcoming dancehall artist Venomus and QQ at odds over their hit single "One Drop". The song is currently one of the hottest song on the dancehall scene. Venomus believes that QQ & his team has shadowed him from the success of the song, as he has received almost no credit for his role in the song. Venomus has recorded a song where he lashes out on QQ & his team. Dancehallarena.com has received and exclusive preview and will release it soon.
Venomus believes he is being brushed under the proverbial carpet by QQ and his team.
Venomus says he finds this extremely strange, as the two have known each other for years. He said he has been on the road with QQ for a while, and has written parts of some of his songs. He named Rum Ram as one such, and his vocals were also used in Ghetto Gal.
He claims One Drop was written by the two at QQ's birthday celebration in Maverly, and since the song went big, QQ has run off with the limelight.


"We deh deh and him seh Venomus come in. Mi is a freestyle artiste suh mi will hear a riddim and start wid the lyrics same time. Suh we deh deh and a do di song, and di whole a Maverly deh pon the road, and di people dem a seh di song bad, wi fi voice it," said Venomous.
They later went to the Stashment Production studio where a rhythm was built and the song was recorded.
"Mi remember a listen to the riddim and a seh QQ, wi fi seh 'drop, drop, drop, drop, drop', pon da part yah," he said.
In the song, Venomus does the intro, and shares the first verse with QQ.
He also made reference to an interview where he said QQ mentioned that the song idea came to him while he (QQ) was in the bathroom as a blatant lie.
"Di girl dem a do di dance and mi ask dem wah it name, and dem seh 'one drop' and it build pon the night of him party," he said.
Venomus has a child. With QQ knowing that, he is in disbelief that he is acting selfish. According to the artiste, QQ once said he would be the child's godfather. However, he believes that QQ's actions are being influenced by his father's instructions.
bigger shine
"Him father run him life. A him father control him life. Mi think seh when him graduate from Calabar him woulda be able fi think pon him own and can talk out seh certain things weh dem did a do nuh right. All a dem interviews him father deh dere a tell him wah fi seh. A lady tell mi seh she hear GQ (QQ's father) seh something like 'if Venomus think seh him a guh get a bigger shine than my son pon da song yah, him mek a sad mistake.'"
He continued, "Mi a young artiste, and mi know seh struggles deh deh and thing but dem ting yah nuh right. Based pon certain things, mi see seh him neva believe in the song's potential. But from it get big and video shoot mi nuh see or hear from him back. Him nuh come back a Maverly cause di whole a dung deh cross bout wah happen. Everyday people a tell mi how dem vex over wah happen."
He said he had approached QQ about performing the song with him on Reggae Sumfest, but received a silly excuse.
"A da song yah mek him get back popularity. And him a seh bout Sumfest people funny. But mi know, and other artiste tell mi seh once yuh have a song suh hot, Sumfest nah guh turn yuh down. Is entertainment!"
The only benefit Venomus has received are a few appearances on roadshows put on by a radio station, and that he says was not by any effort of QQ. He thanks the radio station's personnel and other radio disc jocks who have acknowledged on air that he is featured on the song.
Efforts by The WEEKEND STAR to contact QQ were unsuccessful.
Venomus however, insisted that he does not wish negative for QQ as his mission is not to make anybody look bad, but only to get some form of justice for his important role in the song's success.
He has since been to The Jamaica Association of Composers, Authors and Publishers where he says he has registered the song in an effort to protect himself from further exploitation.