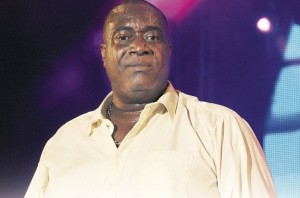 Old school dancehall artiste Glendon Bailey, popularly known as Admiral Bailey was yesterday slapped with several fraud charges after he went to the Passport Immigration and Citizenship Agency (PICA) office and attempted to renew a passport which posed the identity of a Michael George Sullivan.

It wasn't long before officials from PICA discovered his true identity and arrested him on the following charges;
1. Two counts of uttering forged documents
2. Two counts of obtaining passport by false pretence
3. Two counts of possession of forged documents
4. One count of attempting to obtain a passport by false pretence
5. One count of conspiracy to defraud
The Deejay who is described as the baddest dancehall artiste of the late 80's is scheduled to appear in court on the 5th of March 2015.