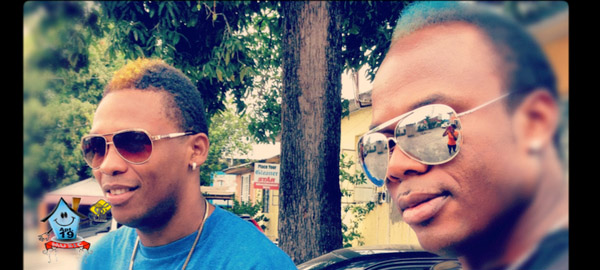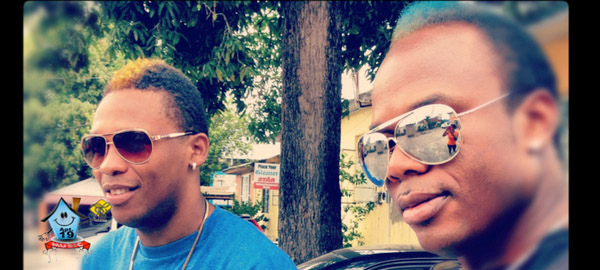 The dynamic duo took the stage on the much anticipated Dancehall Night held in Montego Bay, Jamaica on Thursday July 25,2013. Night 2 of the music festival featured a stellar lineup of such stars as Grammy winner Beenie man, Lady Saw, Bounty Killer amongst many others. The thousands of patrons in attendance were left breathless and jubilantly exhausted after what felt like a musical work out. The group known for their energetic songs and dances, took the crowd along as they performed such hits as JUMP, BEND OVER, EVERYBODY DANCE, AND KOTCH!!! JUMP, BEND OVER, EVERYBODY DANCE, AND KOTCH!!!
"Sumfest was a wonderful experience for RDX who grace many international Festivals stage but never before a Sumfest Stage and being that its our first time performing on a historical stage among the legends and the Grates plus the upcoming and the future stars RDX add to bring our A game to the table which we did and I must say for RDX it was a Gentleman's performance which nobody was expecting because of the concept people had of us…" RDX member Delomar.


Commenting on their debut Sumfest performance, media personality and winner of 2013 female DJ of the year, ZJ Sparks stated "they are a dynamic duo in every sense of the word. They are constantly improving and open to criticism. They use the constructive criticism and better themselves each time. No doubt this has played a role in making them one of the most in demand Dancehall artistes at the moment; plus they are fun and professional.", she further added "Awesome experience watching them at their 1st Sumfest. Their growth is to be admired!"
No rest for the wearies as RDX headed straight to Trinidad for SUNFEST 2013! The group which is a constant fixture on the Trinidadian music charts, and a fan favorite for stage shows did not disappoint the crowd. Performing renditions of the numerous hits and engaging the crowd in musical acrobatics, RDX did what they are known for best, they left a piece of themselves with their fans!
The lovely and talented ZJ Sparks was also in attendance for Trinidad's 2013 Sunfest, and observing RDX, she commented "Traveling outside of Jamaica and seeing them exercise their craft with mastery and to have the crowd feeding of their energy and the wild responses gives me a thrill because it shows the power of and love for Jamaican culture. In real terms they are un-appointed cultural ambassadors."