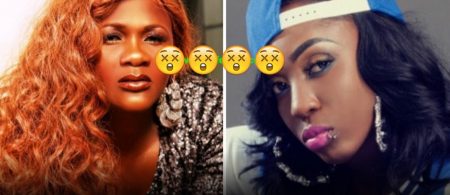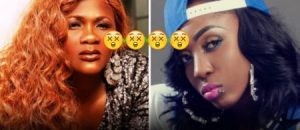 On Monday night Lady Saw didn't take kindly to Spice's jabs at her which exploded into a Twitter war between the two women. According to Spice the argument ensued after Lady Saw was scheduled to perform after her, but went on to the stage before her time at the Best of The Best concert in Miami, Florida. In a lengthy Instagram post, Spice told fans exactly how she felt about the matter;
"Lady Saw run go work before me as she was scheduled to work after, but because she think she could a stop my ting. She walk on before her time and run go perform before me, but I hope she see now what time it is."
Spice also made it clear that she wasn't in competition with anyone nor is she seeking to take anyone's place.
Things only intensified on Twitter as the two artistes entered into a steamy exchange of insult. Lady Saw accused Spice of doing unscrupulous things to advance her career and having a hidden bisexual lifestyle. Spice on the other hand, fired back stating the reasons for Lady Saw's marital problems and that she had also engaged in a threesome.
These two artistes have been known to have beef as Lady Saw claims Spice is a backstabber and Spice stated the Lady Saw needs Jesus.