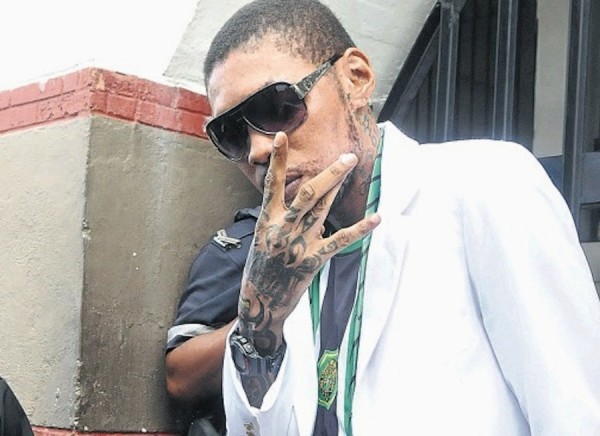 Prison life doesn't always have to be a horror story take that from Vybz Kartel.

The embattled dancehall star is taking his downfall in strides.
A close source to the "Dancehall Hero" deejay, who recently visited him in prison, told Urban Islandz that the deejay is reading his bible and preaching forgiveness and positivity to his fellow inmates.

"Addi [Vybz Kartel] is well respected in prison and look up to by other inmates so naturally he is using his influence to preach positivity, forgiveness and kindness," the source told us."He use to read his bible even before prison so that has not changed," the source added.
The source also told us that Vybz Kartel is holding up well and looking forward to winning his appeal but he expect a lot more fight from authorities.
"It takes someone with a good heart to get this injustice from the system and then turn around a hold their head up and keep their sanity… So Addi is hanging in their and we are hoping the appeal court will see the injustice," the source added.
Vybz Kartel, born Adidja Palmer, and his three co-convicts, Shawn "Storm" Campbell, Kahira Jones, and Andre St John are currently serving life in a maximum security prison.
The men will have to serve two and a half to three and a half decades before being eligible for parole.
Police has yet to find the victim, Clive "Lizard" Williams, body.