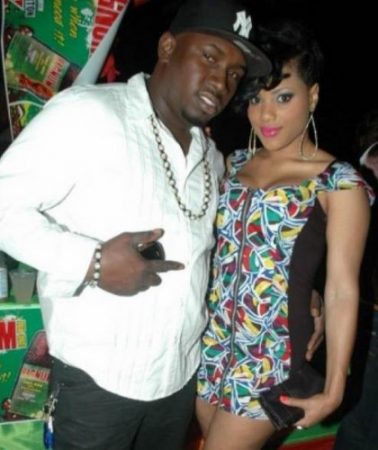 Popular dancehall selector Foota Hype has denied allegations made by a YouTuber that he was assaulted by thugs in the community of Cockburn Pen recently.
According to the YouTuber, Foota Hype, while playing at a dance in the community, continuously paid homage to the wrong area don and thugs affiliated with the don decided to take disciplinary action.

"Suh whol on nobody nah guh talk bout it? Nobody nah guh talk bout how the boy Foota Hype get box up over Cockburn Pen true him deh deh a big up the wrong don? Dog yu can't deh a Cockburn Pen and a big up the wrong don.
"Yu deh a Waltham and a big up Seaview more than Waltham, yu fi get box. Some a unno selector a dat unno fi get – box up, yu see when people book unno fi party and unno come late because unno a wait pon the hype segment … fi get box … nuff a unno nuh know how fi just chill, calm and juggle, this bag a dagga this and dagga dat and bad man tune – box. Unno have talent dog, utilise it," the YouTuber who goes by the name War Professa said.

However, when contacted, Foota Hype told The STAR that there was no truth to the War Professa's claims.
"I was in no altercation with nobody, that person who put that thing on YouTube is an overseas L.A. Lewis and seems like he has a vendetta against DJs. Is a website put up false news about me and people just start run wid it," Foota Hype said.
According to Foota, he only fights musically in clashes and will not destroy his image by getting involved in foolish altercations.
Raising Eyebrows
"Mi fans, from yu hot people a guh try all kinda way to water down your thing. Big up mi real fans and the company mi sign to Downsound Records. Right now we working on Don Husky and Nassir careers and we are closing an international deal for Ishawna because her single Need Love is raising eyebrows. That is what I am focused on, no negative vibes. If a man even try anything negative wid mi right now mi just walk dem out," Foota Hype said.
War Professa also said DJs should be boxed if they don't play music from young artistes. "Foota Hype yu guh luuu yu deserve all a dem box deh, yu cyaah violate Cockburn Pen boss," he said.
War Professa has also released a song called Box, in which he speaks of the alleged boxing incident, as well as other situations in which he believes people should be slapped in the face.
Foota Hype is no stranger to public fights. The selector and recording artiste Mr Lexx exchanged blows at a popular dancehall event a few years ago, a fight which was later used in a popular American comedy show. The video of that fight on YouTube.com currently has over 200,000 views.