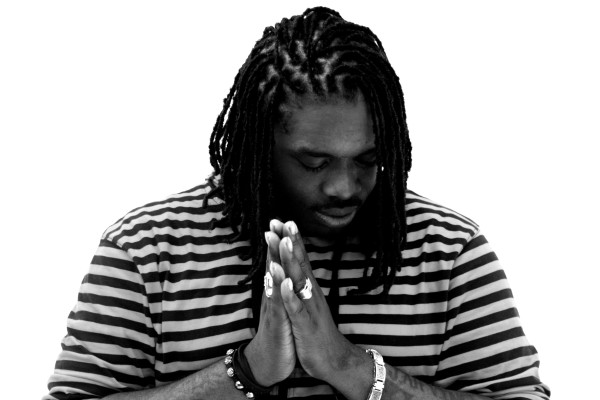 Dancehall/Reggae superstar Jah Vinci is set to launch his debut album, 'Ghetto Born'.
The album is based on the subculture of inner city life. It focuses on the hardships 'ghetto youth' face such as crime, violence, and poverty. Out of those hardships a star is born to break those barriers and rise to success. The album will be available on iTunes and all major digital/physical retailers.

Ghetto Born treats the listeners to a diverse, authentic blend of vocals. Jah Vinci delivers a rich and soulful performance that emanates through his strong vocals and lyrical content.
The compilation boasts 13 tracks with songs such as Don Of All Dons, featuring Beenie Man, Unsolved Mystery featuring Junior Reid, We Taking Over, We Nuh Trust Dem, Rude Boys & Police.
Jah Vinci will also be shooting a video for We Nuh Trust Dem. "I know this album is going to be a hit! I will continue to raise the bar in music by putting out only quality work. Not only that, but these songs are going to be favourites with all my fans," he said.
Jah Vinci has always commanded the attention of the music industry with his clear vocals and lyrics that resonate with his fans, boosting his career worldwide with hits such as Wipe Those Tears, All I Need, Mama Love, and more since he came on the scene six years ago.
The reggae sensation recently returned from a two weeks tour in Gambia where he was very well received by his fans. "It was not my first time in Africa but my first to Gambia. Every time I go to Africa; the feeling is the same. They love me over there they know every one of my lyrics. It is truly a wonderful feeling to get o much love," he shared.
FOLLOW JAH VINCI ON SOCIAL NETWORKS
@realjahvinci twitter/Facebook/Instagram
JAH VINCI OFFICAL BOOKINGS
1876-276-7736 / 1876-847-1948
Management:
JAHVINCI – IQ – AnnA
Craige Fullwood
1876.847.1948
WHATS App:
18762767736
BBM Pin:
7BFA8C98
Phillip Ellis
1876.567.8767
Marsha Lee Stewart
1876.883.2887
SKYPE:
tripledoseproduction