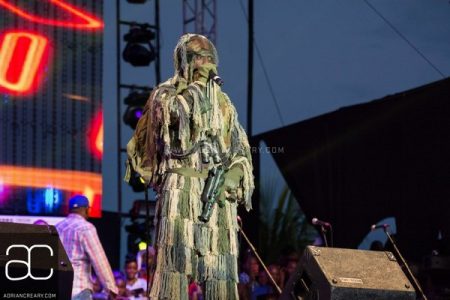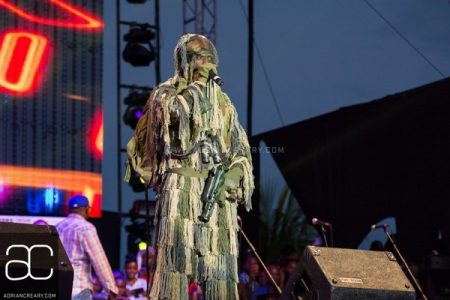 Following the release of a video posted on Youtube where both Ninja Man and Cobra are featured in studio bashing Kiprich for his loss against Ryno at Sting, Kiprich told THE STAR that both artistes are hypocrites.

"Ninja Man say mi a him war pickney, so how him fi gone talk all kinda tings bout me wid Cobra? Ninja Man disloyal. Him betray me. If you say you a mi war Daddy, yuh fi stick by your pickney nuh matter what happen," Kiprich told THE STAR.
In the video, Cobra can be seen mocking Kiprich for his defeat at the hands of Ryno. To this, Kiprich responded that Cobra was behaving like a 'market tracer'.
"Mi think Cobra did more hardcore dan dat. Him a do bere market tracing. Mi lose offa him. A trace like him inna market a sell," Kiprich said.
He added that, since the release of the video, he was contacted by Ninja Man who told him not to pay the video any attention as he was only making statements to hear what Cobra had to say on the matter.
"If Ninja Man had a problem wid how mi deal wid di clash, why him never call me and tell me? Mi shock when mi hear say Ninja Man and Cobra link up and a talk tings. Mi never expect Cobra fi a trace and carry on and mi never expect Ninja Man, who say mi a him pickney, fi a say tings bout me."
With Cobra stating that he was off the island during Sting, Kiprich has refuted those claims.
"Cobra do interview bout him did deh pon tour. Di only tour whe Cobra was on was the tour of Jamworld backstage. Him did deh backstage when I was onstage. He was there," he said.
Adding, "Him say mi fi sell phone. Nutten nuh wrong wid selling phone. A big business dat. I am a businessman and that would be a lucrative business of me. Tell Cobra that 'Nuh Behaviour' phones and accessories will be coming soon, so me can sell him a good phone."
He added "Tell Ninja Man say a loyalty over royalty, and tell Cobra say him fi low the yutes dem and and mek dem survive. You see a likkle vibe wid me and Ryno and yuh jump in between dat. You nuh see say Cobra confused? Him cuss Beenie Man, him cuss Kartel already, and now him start pon me. Is a troubled bredda."
Now promoting his artistes Memzay, Kim Hamilton and Shamari, Kiprich confirmed that he was building a Nuh Behaviour army.