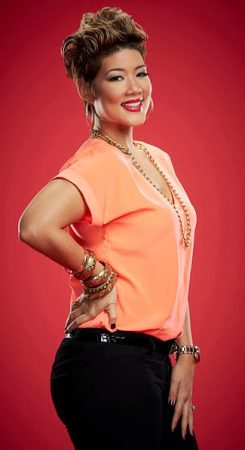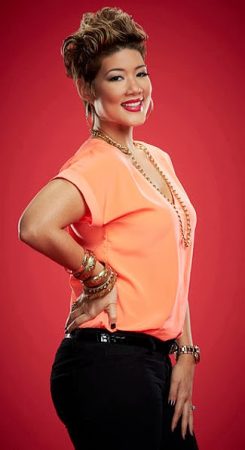 Tessanne Chin has been pursuing music since she was in diapers in her native Jamaica, where her family even has a recording studio in their home. But the newly crowned winner of The Voice has more domestic aspirations on top of launching her musical career.

"There's a music side of me and a dreamer, but really I just want to be a wife," the gorgeous singer tells the New York Daily News.
The singer has talked a lot about her husband of two years, Michael Cuffe, throughout the season, and the affection she feels for him was easy to see. Michael was her biggest fan throughout the process, and Tessanne even joked about the fact that his reaction to her winning was bigger than hers.
"I think his reaction trumped mine," she said about that fateful moment Carson Daly called her name. "He's the best. He's my rock."
And, although she's going to go gangbusters on her music career for now, she admits that domestic bliss is also a goal. In fact, she wants to own a farm back in Jamaica!
"Not a big farm, but I love animals and the thought of growing my own food," she said.