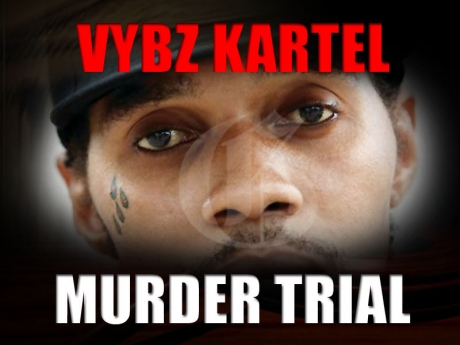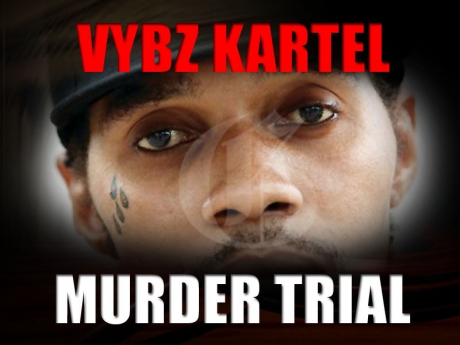 A Crown witness in the Vybz Kartel murder trial has denied suggestions from defence lawyer Tom Tavares-Finson that Clive 'Lizard' Williams had only gone to a guest house in Havendale, St Andrew, and not to Kartel's Havendale house.
The Crown is alleging at the trial in the Home Circuit Court that Williams, a 27-year-old dancer, was murdered at Kartel's house on August 16, 2011 over two missing guns.


Deejay Kartel, whose real name is Adidja Palmer, is jointly charged with Shawn Campbell, popularly known as Shawn Storm; André St John, Shane Williams, and Kahira Jones.
Yesterday, the witness, who was testifying for the second day, said in response to Tavares-Finson, who is representing Kartel, that it was he, Williams and Shawn Storm who went to Kartel's house on the night of August 16, 2011.
On being examined yesterday by prosecutor Jeremy Taylor, the witness said that after he returned to Waterford, St Catherine, on the night of August 16, 2011, he saw Shawn Storm, who said he wanted to take him to Guyana because he did not want anybody to question him (the witness).
He said a few days later, Shawn Storm told him to get ready and they went to the airport. A ticket was purchased for him, and Kartel was also at the airport with two other persons. They did not get on the flight and he was told they would leave the following morning.
He said when he went home, he called his family members to come for him and left Waterford that night.
Shawn Storm called him the next day, but the witness said he told him he was not going on the flight. He said Kartel also called him and asked if he was not going with them because he did not want anyone to question him.
He also testified that on the day he and Lizard were allegedly attacked at Kartel's house, he was able to see all the accused because of the light from a BlackBerry cell phone that was constantly shining. He said he went with Kartel to the hospital because he wanted him to know that he was not involved in what was going on.
DENIED MAKING UP STORY
Under cross-examination by Tavares-Finson, the witness denied suggestions that he and police investigators were part of a conspiracy and that he made up a story about what happened on August 16, 2011. He also denied suggestions that he was the only person who went to Kartel's house that night.
"No such thing, sir," the witness responded when it was suggested to him that when he went to the premises, Kartel was protecting him from his pit bull, and, in the process, the dog bit Kartel. In response to the question that Kartel was not in the road running after him, the witness replied, "You were there, sir?"
Justice Lennox Campbell then advised the witness that "counsel was putting questions on behalf of his client".
The witness admitted that he went with Kartel to the hospital, and it was Kartel who paid his taxi fare to go home that night. The witness admitted that a person who handled or carried an illegal gun was called a gunman.
He said for two years, he was responsible for an illegal gun, but denied the suggestion that he was a gunman. He said he had never been arrested for any firearm offence.