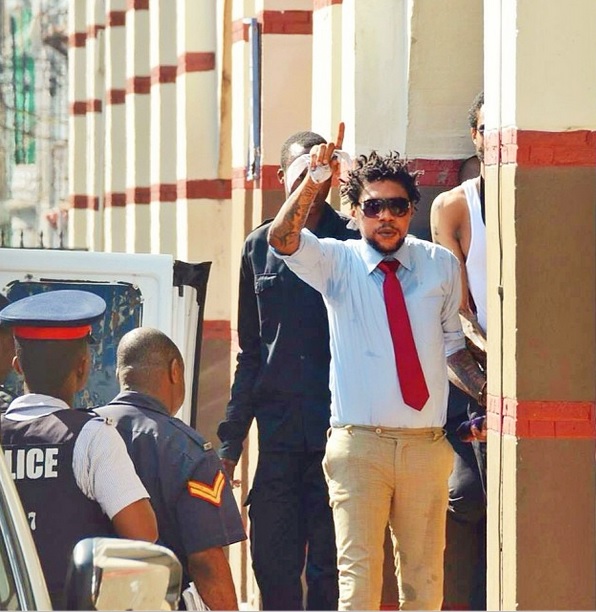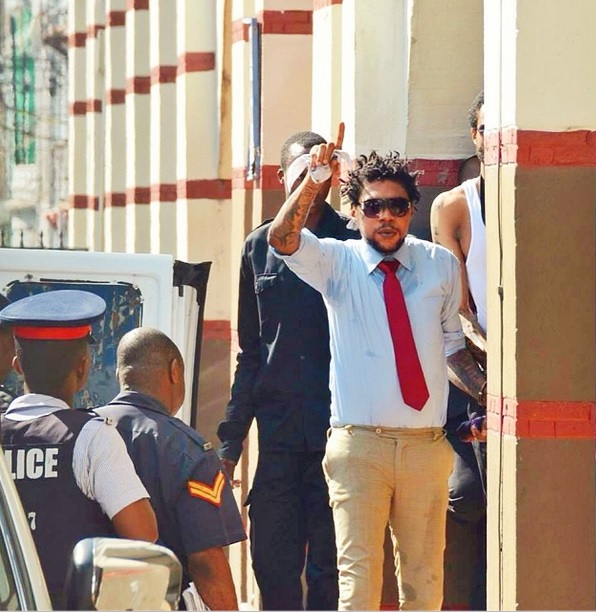 A retired assistant commissioner of police yesterday testified in the murder trial of entertainer 'Vybz Kartel' and his four co-accused that an informant related the story about the murder of Clive 'Lizard' Williams to him without prompting.
Granville Gause, who was called to the stand by the prosecution, made the revelation that eight days after the alleged murder, the informant, whom he identified as Leonard Chow, willingly gave a statement at the Office of the Bureau of Special Investigations. "Chow related the story undisturbed," Gause said.
The ex-policeman also testified that Chow was at the office for more than six hours. He said Chow was introduced to him by a "usually reliable source" and led them to three premises in Havendale, St Andrew, including one owned by Kartel.


Defence attorney Tom Tavares-Finson challenged the authenticity of Chow's identity during cross-examination. "[Didn't] you think it was prudent to ascertain his true name?" Tavares Finson asked.
Gause agreed, but explained that he did not think it was necessary to confirm Chow's name as he got it from his "usually reliable source" and was satisfied.
"A paid informant comes to you and says this is so and you don't seek to ascertain the identity of the person by some independent means?" Tavares-Finson probed.
"In this case he was not paid, and I was satisfied that the person was who he [said] he was,"
replied Gause.
"Satisfy me and the jury that that person was who he said he was," Tavares-Finson fired back.
Gause did not reply.
Tavares-Finson also questioned the presence of a retired senior officer, who he revealed was Senior Superintendent Calvin Benjamin, during the recording of the statement.
"You don't consider it unusual that you are conducting an investigation with a paid informant and a retired policeman who had no connection to the matter?" Tavares-Finson said.
Gause then told the court that Chow was in fact Benjamin's informant.
Earlier in the proceedings, Tavares-Finson implied that Williams was missing and may still be alive.
Vybz Kartel, whose real name is Adidja Palmer, and his co-accused Shawn 'Shawn Storm" Campbell, Kahira Jones, André St John, and Shane Williams are being tried for the August 2011 murder of Williams.
Police accused them of murdering Williams after he and another man were lured to Kartel's home at in Havendale, St Andrew, to account for a lost firearm.
All efforts to locate Williams has been futile.
Tavares-Finson, during his cross-examination of head of the Flying Squad Senior Superintendent Cornwall 'Bigga' Ford, implied that Williams is missing.
"Can you tell how many persons are reported missing annually?" the lawyer asked.
"Conservatively it could be around 200 to 300," Ford replied.
The presiding judge, Justice Lennox Campbell, asked Ford if that was his final figure and he stated that the figure was less as some of the missing persons are eventually found.
The trial, which is being held at the Supreme Court in downtown Kingston, will resume on Monday when Constable Kayon Murphy will undergo further cross-examination.