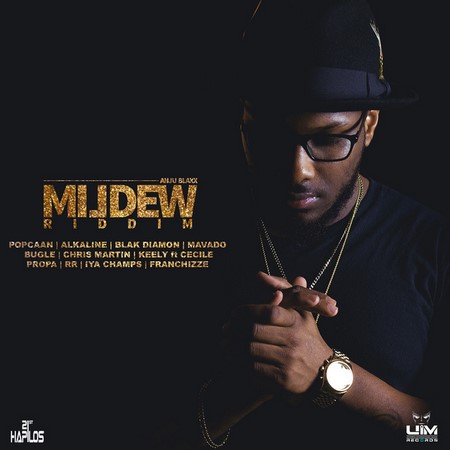 Producer of the year Andrew Myrie also known as Anju Blaxx has done it again, with the release of Mildew Riddim while locked up in the United States.
Mildew Riddim is expected to be a hit. The carefully constructed riddim boasts 11 tracks, which have already been enjoying rotation on the airwaves locally and overseas.
Mildew riddim features artistes including Alkaline, Blak Diamon, Bugle, Chris Martin, Keely B featuring Cecile, Popcaan, Movado, Propa, RR, Iya Champs, and Franchize. The songs speakto the everyday challenges of life, relationships, and unfaithfulness.

"If you listen to the songs on this riddim, I can guarantee that you will have it on repeat," said Tanya Thelwell, manager Of Uim Records.
As UIM continues to make an indelible mark on the entertainment scene, Thelwell officially announced in a press release sent to media: "We are extremely grateful to our fans for the continued support as wecontinue to churn out the hits. We want to assure the fans that UIM will continue to produce the quality music we all are known and loved for, and we have a slew of productions by Anju Blaxxx, Kadeem, and Dinearo, which will be released soon."
Additionally, fans can look forward to more productions by Anju Blaxxx and the much anticipated Nuh Compatible Remix by reggae stalwart and recording artiste Bugle, featuring Kilo.
UIM's latest productions such as Soak by Chris Martin and Machel Montano and Alkaline's More Than Happy have been receiving rave reviews from fans and industry insiders.
Anju Blaxxx has won Producer of The Year at the Youth View Awards for two consecutive years and has also been awarded Producer of The Year in Kenya.
LISTEN MILDEW RIDDIM BELOW