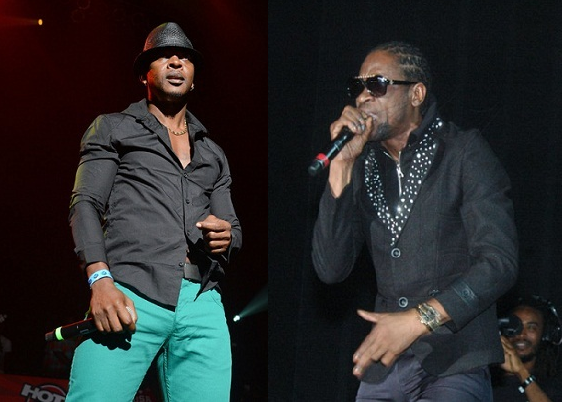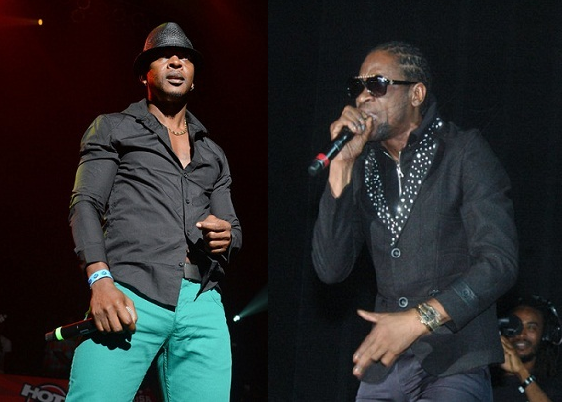 Cross, angry, miserable could be considered euphemisms as Bounty Killer and Mr Vegas traded verbal blows over Twitter on Wednesday night.
It all started around 6:30 p.m., when Bounty Killer, real name Rodney Price, tweeted a photo published in THE WEEKEND STAR of Mr Vegas attired in a '70s-styled plaid outfit, complete with an afro during a performance, asking the loaded question: "Tell mi bout da look yah twitterville mi nuh know star?"
Some of Killer's over 39,000 followers then started weighing in with comments such as: "Not a good look" and "He's expressing the fem side."
Mr Vegas, real name Clifford Smith, chose Facebook as his platform to vent, as he had done back in October of last year when he caught his then girlfriend, business manager and mother of his child, cheating in his Florida-based home.


Vegas wrote, "Some artiste cah get no show, so dem have time to post my pics from my performance on them Twitter feed, hoping to get a forward and it fell flat!!"
Killer refuted Mr Vegas' claim that his attire was just in keeping with his performance, as he wrote on Twitter: "…Guilt killing him dressing like girl bout 70s look. My father never dress so ever. (If ) a so him father used to dress it's in his blood and DNA."
Mr Vegas then decided to 'bruk down' the argument even more as he wrote to his over 74,000 Twitter followers: "Facts: Vybz Kartel soon drop a rd, the dj weh deal wid this mongrel the wickedest! The dj weh style him the most …When a big old man artiste, weh near 60, still a act like a little careless gal."
Killer's response was swift, as he counteracted with: "When mi talk bacteria boy fi shut up. Bad Man Nuh Dress Like Girl…!!!"
Mr Vegas then decided to switch the conversation, talking about their financial standing. "…Lets talk money! How much u got?" Which was followed by: "Weh yuh pride deh, when a major self claim general, a sing back up fi Octane?!"
Killer hit back with: "Money mek yu get so funny let's talk about dignity, pride and masculinity."
Mr Vegas retorted with: "Yah big old man now, yuh fi low the [expletive removed]! Yu nuh si it nuh put yuh nuh weh! Outta every icon, u r the least relevant! Thirteen years this lizard looking man a try offa mi career & nuh body nuh say nutten, so nuh say nutten now! Mi tiad a the mongrel!