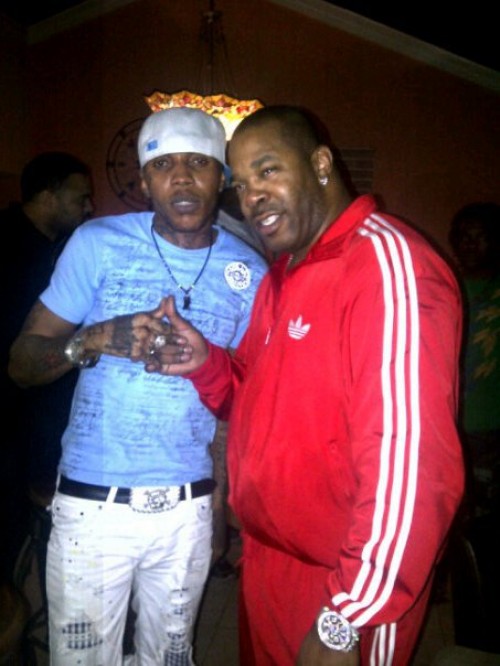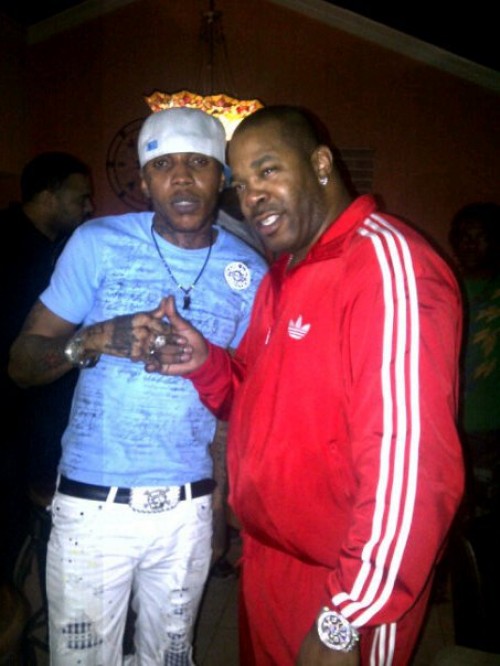 Busta Rhymes recently announced that incarcerated dancehall mega star Vybz Kartel will be included on his major #Twerkit Remix. #Twerkit remix will include an all star team which includes Vybz Kartel, Ne-Yo, T.I., Jeremih, French Montana and Busta Rhymes.
The rap veteran is gearing up to drop more tracks off his upcoming album E.L.E. 2, but promises a major make over of "Twerkit" before that happen.
Speaking with MTV RapFix Live, Busta Buss says the remix is official done and will feature Vybz Kartel.
"'Twerk It (remix)' is officially done, so everybody could look forward to that," Busta Rhymes said. "The remix is gonna feature the incredible Vybz Kartel, Ne-Yo, T.I. Jeremih, French Montana and myself, of course. So y'all can definitely look forward to hearing probably one of the most phenomenal remixes for all of 2013."


Busta Rhymes also discussed his use of Jamaican patois in the original version of the song.
"I'm a direct descendant of the Jamaican culture. I was born in East Flatbush Brooklyn, and my family is Jamaican so I was born and raised in the environment of the Jamaican dialect and the patois."
"The reason why I chose to do it was because I love to do things in a way that stands alone and I felt it was important to make a record that felt like it was a different, unique and new approach," he added. "I wanted to use the Jamaican dialect as a style without making a reggae song. So 'Twerk It' it is not a reggae record, it's a hip-hop record but the Jamaican dialect is being used as a style."
Check Out The Official #TwerkIt Music Video Below.