VIP Treatment Awaits you at Reggae Sumfest 2017
Jamaica's Concert Week of the Year
ULTRA VIP OFFERINGS FOR THE REGGAE SUMFEST BEACH PARTY CONSIST OF:  BEACH TABLE CABANA & BEACH BED CABANA PACKAGES, COMPLETE WITH A BEACH BUNNY SERVER.
ULTRA VIP OFFERINGS ~ MAIN FESTIVAL
 At Reggae Sumfest on Friday and Saturday nights, we are offering 10 x 20 Cabanas for 10,
& 10 x 10 Cabanas for 6, and Bottle Service Lounges for 6. In addition to these Cabana offerings, Sumfest is also offering single seats on this Ultra VIP platform for only $100 each, and the customer gets two Red Stripe beers! VIP Seating is limited so reserve yours today
HERE
 When a festival attendee buys a Cabana or a Bottle Service Lounge ticket, they will be contacted by a Sumfest concierge representative to get their choice of beverages, and be directed to how to pick up their packages of tickets, wristbands, parking passes, and Sumfest swag.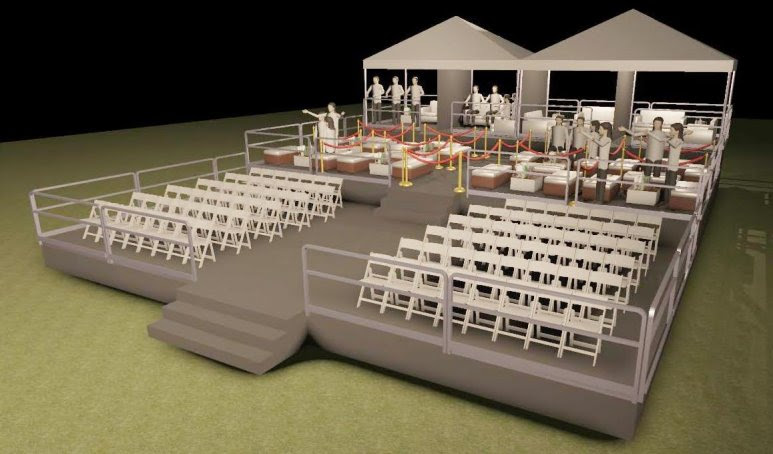 Individual Seat purchasers do not need to do anything and can go straight to the festival with their ticket to get wristband and drink tickets.
VIP Cabana & Bottle Service package hol
ders pick-up info and location
Sumfest Media Room
The Wexford Hotel
Gloucester Ave., Montego Bay
Opening Hours:
Wednesday, July 19                                            1:00 p.m. – 5:00 p.m
Thursday, July 21                                 11:00 a.m. – 6:00 p.m.
Friday, July 22                                                      11:00 a.m. – 6: 00 p.m.
Saturday, July 23                                 1:00 p.m – 4:00 p.m.
Reserve your VIP Seating for The Main Event Concerts on Friday & Saturday Nights until the Sunrise, you'll be glad you did.
This is a Historic Gathering of the hottest Reggae & Dancehall Stars…
A once-in-a-lifetime chance to see all of these artists in one weekend in safe, beautiful Montego Bay.
Enjoy Youtube VIDEO for more info